VEGAN QUATTRO
A complete vegan protein
VEGAN QUATTRO
---
Magnum Quattro Vegan offers a superior plant-based protein blend of pea protein isolate, brown rice protein, pumpkin protein, and quinoa powder protein. Its full amino acid profile and 21g protein per serving are amplified by 750mg of Digestive Enzymes for optimal digestion and absorption. Enjoy the best of plant protein, with low calories, fats, carbs, and a smooth mix, without added colors, sugars or preservatives.
Auto-renews, skip or cancel anytime.
Auto-renews, skip or cancel anytime.
Auto-renews, skip or cancel anytime.
Auto-renews, skip or cancel anytime.
To add to cart, go to the product page and select a purchase option
30 Day Money Back Guaranteed
Free Shipping On All Orders Over $100
View full details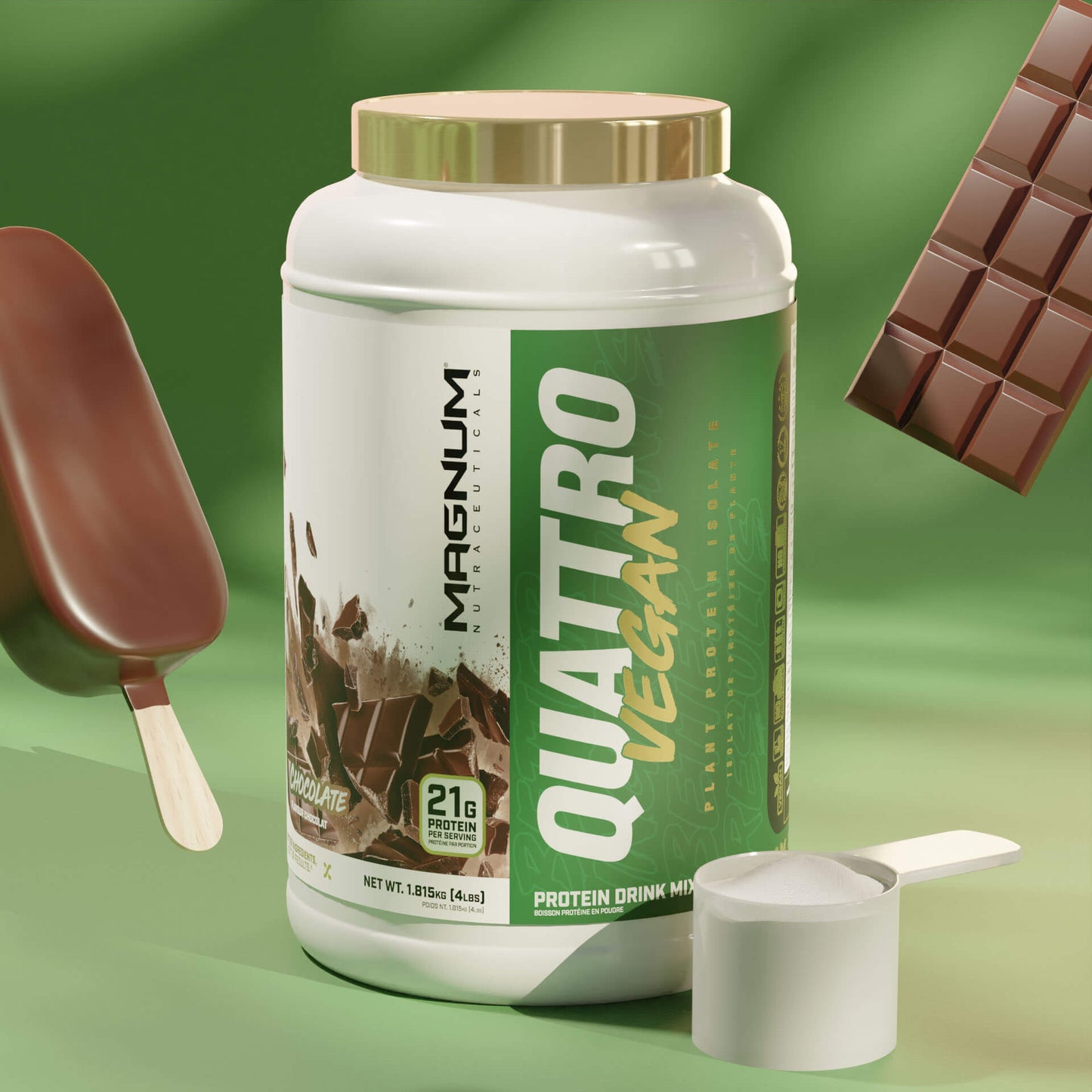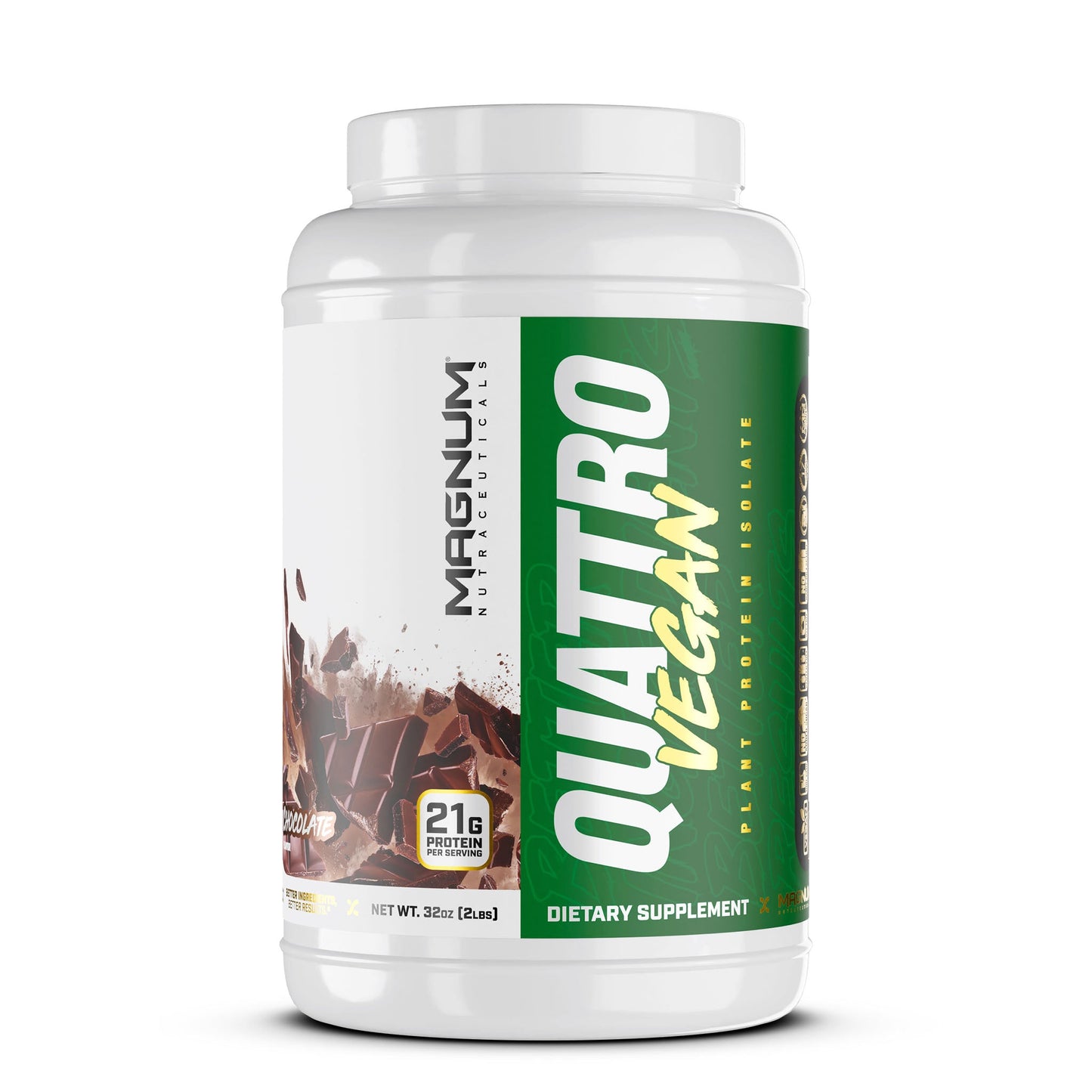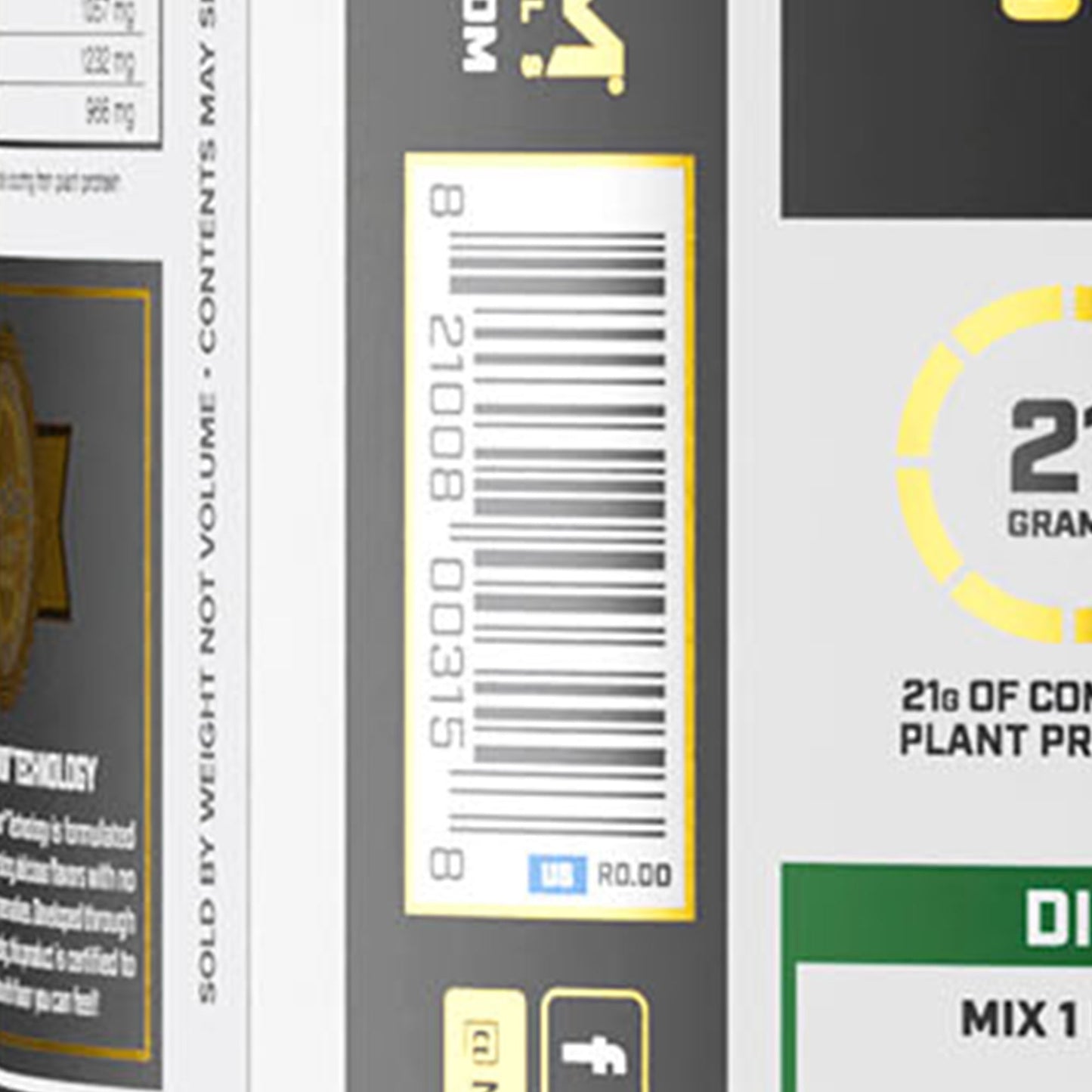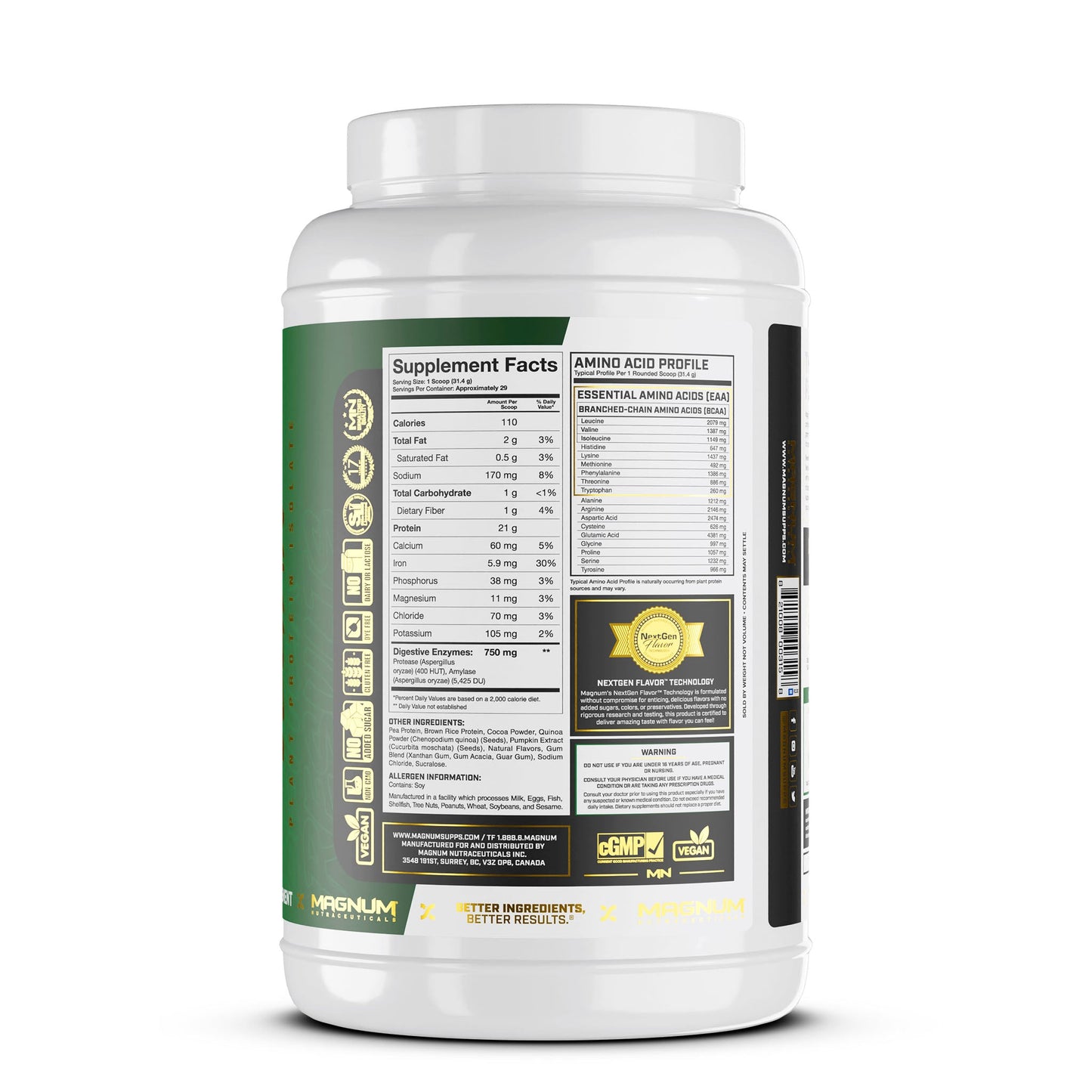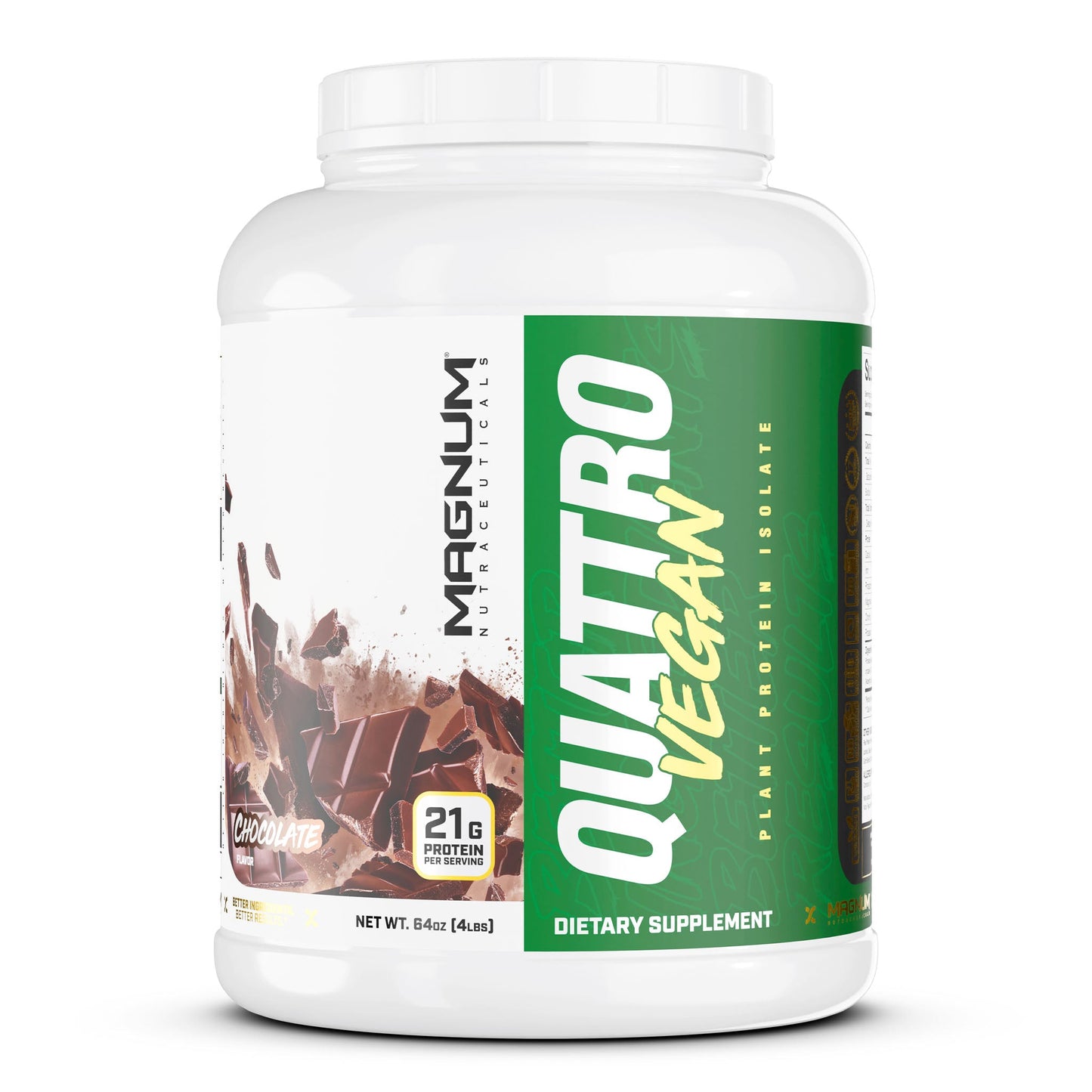 VEGAN QUATTRO Features
4 Vegan-sourced Protein Blend
21 g Protein per scoop
Pea Protein, Brown Rice Protein, Quinoa Protein, Pumpkin Seed Protein
High source of EAAs and BCAAs
Added digestive enzymes to maximize protein digestion and absorption
Kosher certified, Peanut-free, Gluten-free, Dye-free
Dairy and Lactose-Free
Extremely gut-friendly - ZERO Gas or Bloating
LOW Carb & LOW Fat
2 flavours available
Accelerate Your Goals With:
Fat loss boosting pre-workout

Pump-enhancing pre-workout

Premium Quality Shake Bottle
The Best Vegan Protein Hands Down
I never thought I would switch from a whey isolate to a vegan protein but Magnum knocked this Vegan Quattro out of the park! Both flavours are incredible and the mouth feel is about as good as it gets for a Vegan Protein. 10/10
Amazing Taste
My Protein intake has just levelled up! Smells great, and tastes amazing. I have the chocolate and can't wait to share with my family and friends. Grateful Magnum has mastered the ingredients to make this vegan blend a success!
So stoked on the vanilla!
Most vanilla proteins, whey or vegan, are just too sweet or fake tasting, but that's not true for Vegan Quattro! I am really enjoying it in my morning baked oats!
Love the Vanilla
I normally find vanilla flavouring in any protein powder way too sweet or fake tasting, but I love the Quattro Vegan Vanilla! Such a nice light flavour, mixes well, and is great for baking. It is my new go-to protein for my baked oats every morning!
THE SMOOTHEST VEGAN PROTEIN!!
Was lucky enough to get my hands on one of the first bottles and WOW! Ive been taking Vegan proteins for years now and kind of just "put up" with the taste. This new Vegan formula from Magnum is incredible. Smooth & delicious, and I feel great after taking it.
Frequently Asked Questions
How many scoops should I have per day?

We recommend 1-2 scoops per day to supplement your total daily protein intake.
Can this be taken before bed?

Yes! Quattro is designed to be taken at any time during the day. We recommend drinking Quattro after training, before bed, and as part of a meal replacement shake.
Can I have this if I have a dairy allergy?

No, unfortunately, Quattro is made from dairy protein. If you have lactose intolerance (a sensitivity to the sugar, lactose) you can still have Quattro as it's virtually lactose free, and perfect for those with lactose sensitivities. For people with dairy allergies, we recommend Vegan Quattro!
I'm looking to build muscle, is this a good option?

Yes, Vegan Quattro sources 4 different vegan proteins. This gives it a complete amino acid profile, making it ideal for anyone looking to build muscle.