LIMITLESS
Pump-enhancing pre-workout
LIMITLESS
---
This loaded formula, complete with over 20 grams of scientifically backed ingredients, redefines your workouts for unprecedented results. Boost power, pumps, performance and energy. Increase focus, build strength and lean muscle while improving endurance and delaying fatigue. Enjoy tempting, clean flavors with our NextGen Flavor™ Technology. Vegan, gluten-free, and dye-free, Limitless is your key to unlocking peak performance.
30 Day Money Back Guaranteed
Free Shipping On All Orders Over $100
View full details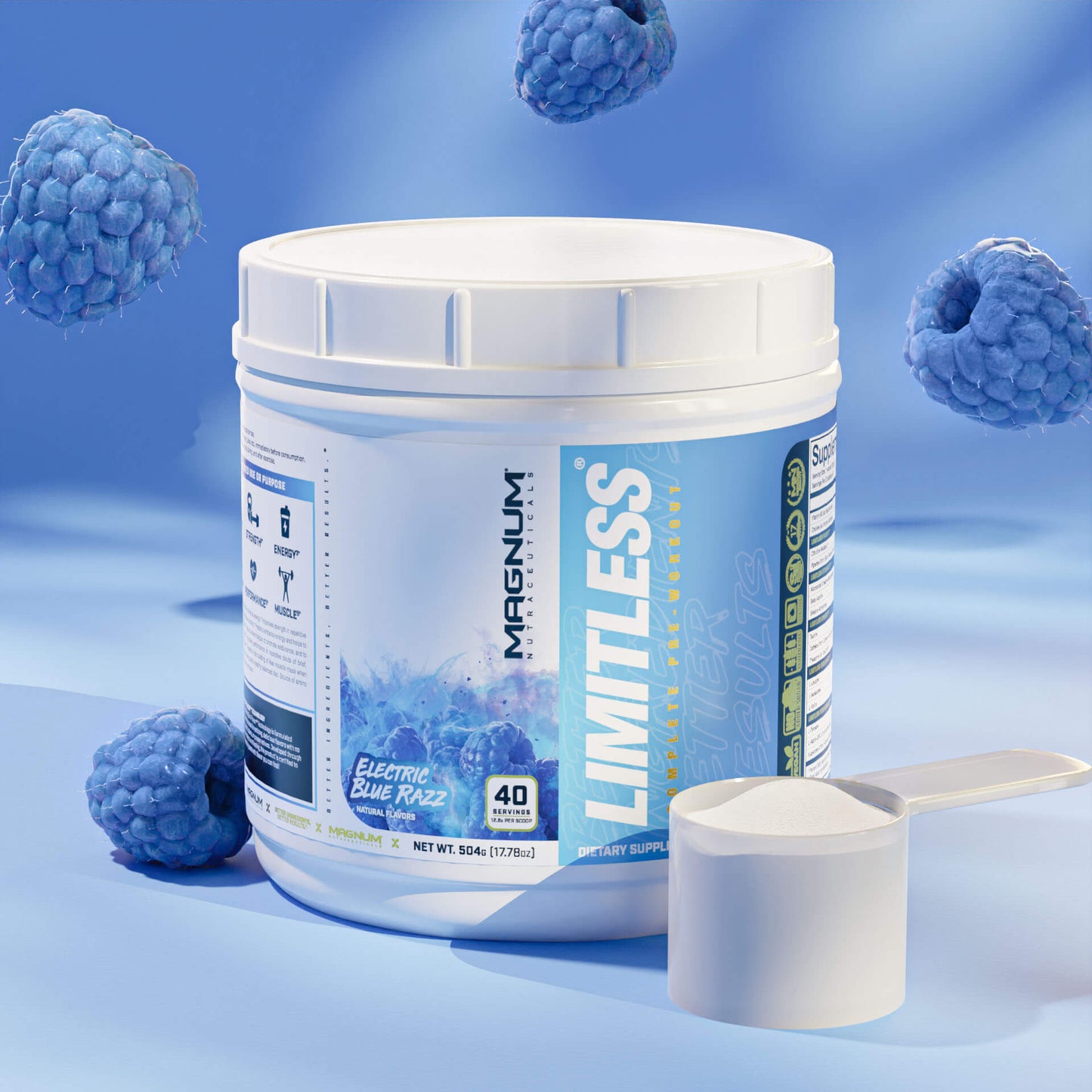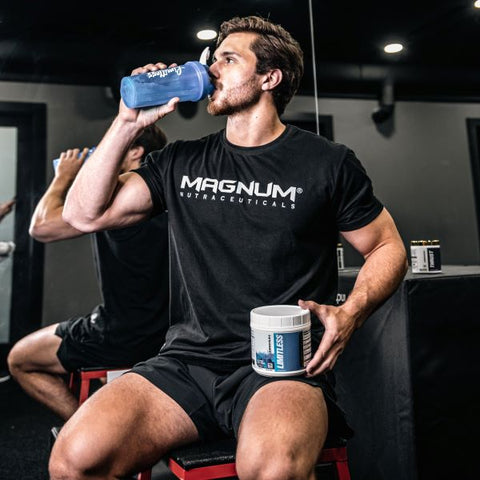 LIMITLESS Features
21 grams of total active ingredients
Dual-sourced caffeine for sustained energy
6 g of Citrulline for sustained pumps & blood flow
Nootropic blend to enhance focus and sustain mental energy
3.2 g of Beta-alanine to increase endurance & delay fatigue
5 g of Creatine and 2 g Betaine to increase power output and strength
Vegan, Gluten-free, Dye-free, Peanut-free
ZERO crash or jitters
Sugar-free and Keto-friendly
5 flavours available
Accelerate Your Goals With:
Prevents muscle breakdown

Regular price

Sale price

$44.99 USD

Unit price

per

Anxiety crushing, focus boost

Regular price

Sale price

$49.99 USD

Unit price

per

Muscle-building, 4 protein isolate blend

Regular price

Sale price

$44.99 USD

Unit price

per
Best pre-workout on the market
Honestly. Since Limitless has came out. I haven't used anything else. No other pre-workout can match what Limitless provides
Sooooo good!
This one has everything! Every is amazing without jitters. The pumps are so good, and the flavor is spot on.
Best Pre Workout
Amazing pre workout, fully loaded and dosed, not super sweet like most pre workouts, don't get any jitters or shakes, remain focused and great pumps! the new peach flavour is bang on!
LEVEL UP
My leg day will never be the same. Limitless is beyond any pre-workout you've ever used. My favourite flavour is pink lemonade, literally a party in my mouth. My lifts are intense, I have insane focus, prolonged stamina and endurance. You can level up every single time, without fear of crashing post training.
A must have!
This is hands down the best and well rounded pre workout on the market. Gives you the boost of energy you need to push harder, train longer and recover without having a crash. Love that it has creatine in it and is just packed with pharmaceutical grade, science backed ingredients yet tastes AMAZING. Pink lemonade and peach mango punch are my fav!
Frequently Asked Questions
Will I get jitters or crash from this?

No, we use two types of caffeine, along with several nootropics to prevent jitters or crashes when taking this pre workout.
Will this make me itchy?

Limitless contains Beta-alanine, which is the ingredient that can cause some people to itch. If this is something that you're not used to, take 1 scoop to start off and taper up to two scoops as you build tolerance.
Does this have any sugar?

No, Fasted Cardio is sugar free and only has 17 calories per scoop, coming from the Cerin C8 and C10 MCT oils.
Can I stack this with Heat or any of the other fat burners?

Yes, but we advise caution with this strategy. While many of our products are designed to be stacked, we recommend you take a half serving of each product if stacking for the first time. Fasted Cardio has about the same amount of caffeine (150 mg) as 1 capsule of Heat (142 mg) so if you were to take 1 serving of each, this would be nearly 300 mg of caffeine. Stacking Fasted cardio with Carne Diem is advised since Carne diem is stimulant free.
I don't really feel anything by taking one scoop, why is that?

In order to get the most out of Limitless, we recommend you take two scoops in order to get the full, clinical dose of the most important ingredients. Limitless has a total of 21 active ingredients per two scoop serving. If you take two scoops per serving you will get 20 servings per tub!