Creamer Tub
Vanilla | 25 Servings
Ära Creamer Tub
---
The ÄRA Tub brings out the best of versatility and value. The ÄRA Tub makes it easy to instantly boost your favorite hot or cold beverage, and even cook with a high quality protein powder. Add a scoop of 10g to your favorite hot beverage, instant oatmeal, your pancake batter, or even your cereal.
Auto-renews, skip or cancel anytime.
Auto-renews, skip or cancel anytime.
Auto-renews, skip or cancel anytime.
Auto-renews, skip or cancel anytime.
To add to cart, go to the product page and select a purchase option
30 Day Money Back Guaranteed
Free Shipping On All Orders Over $100
View full details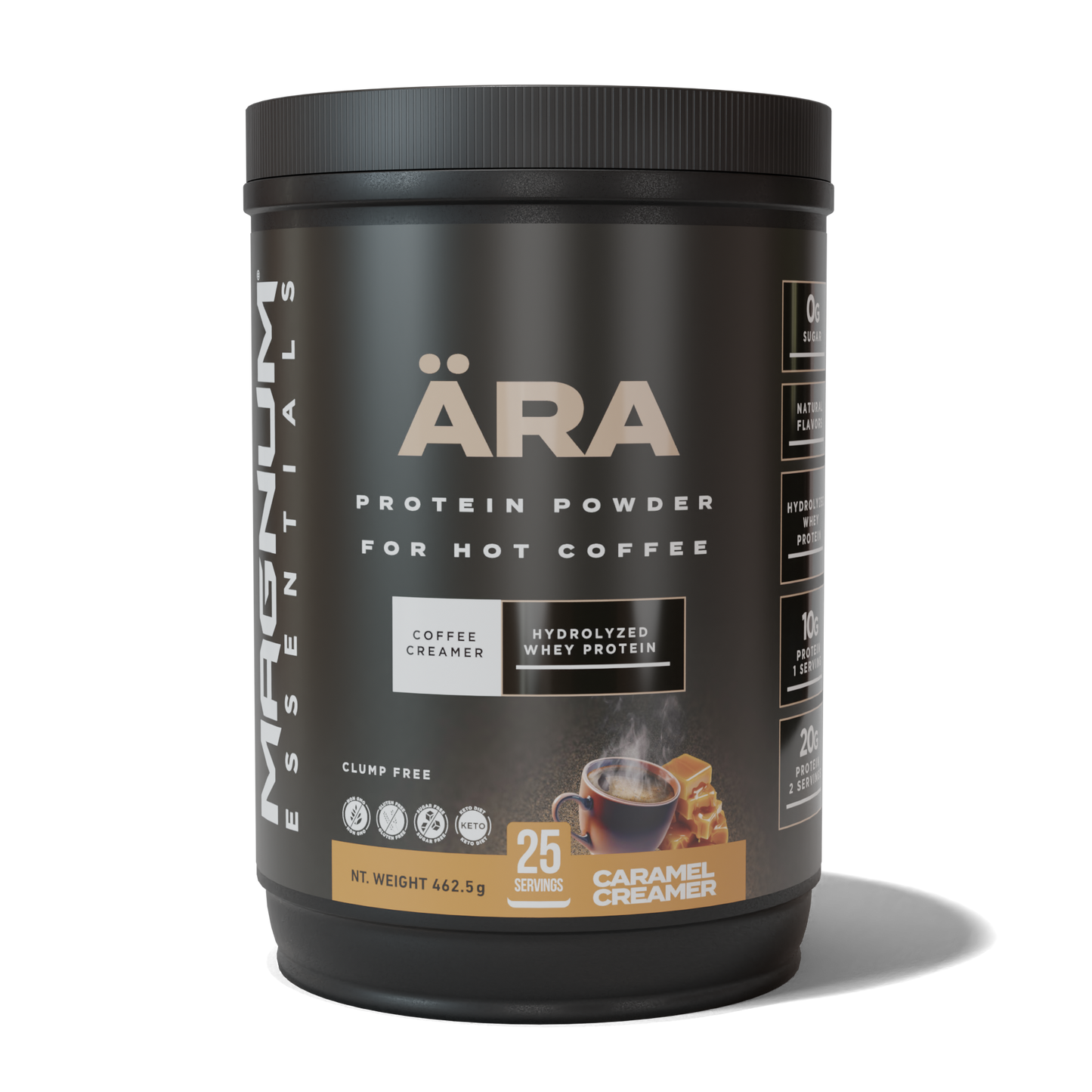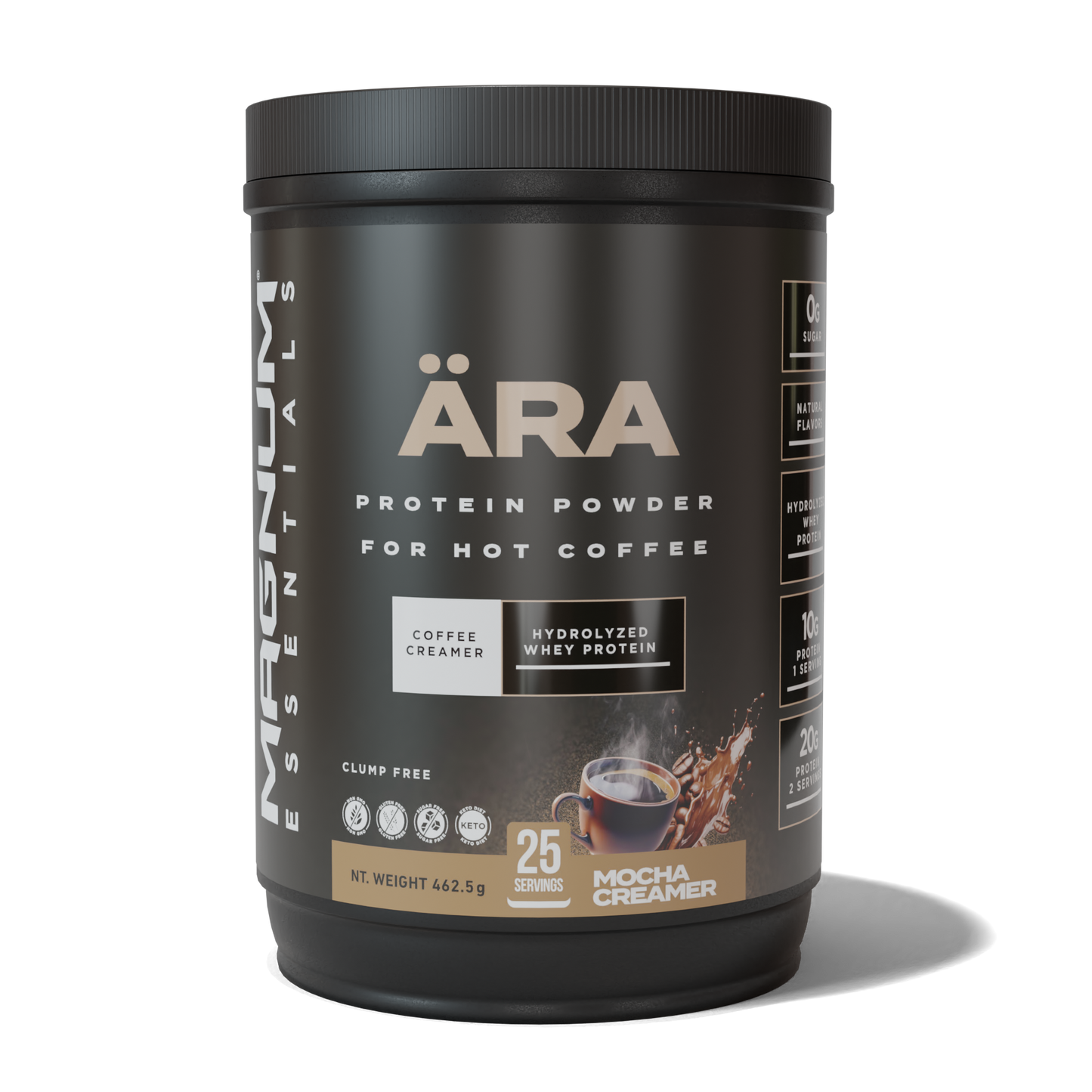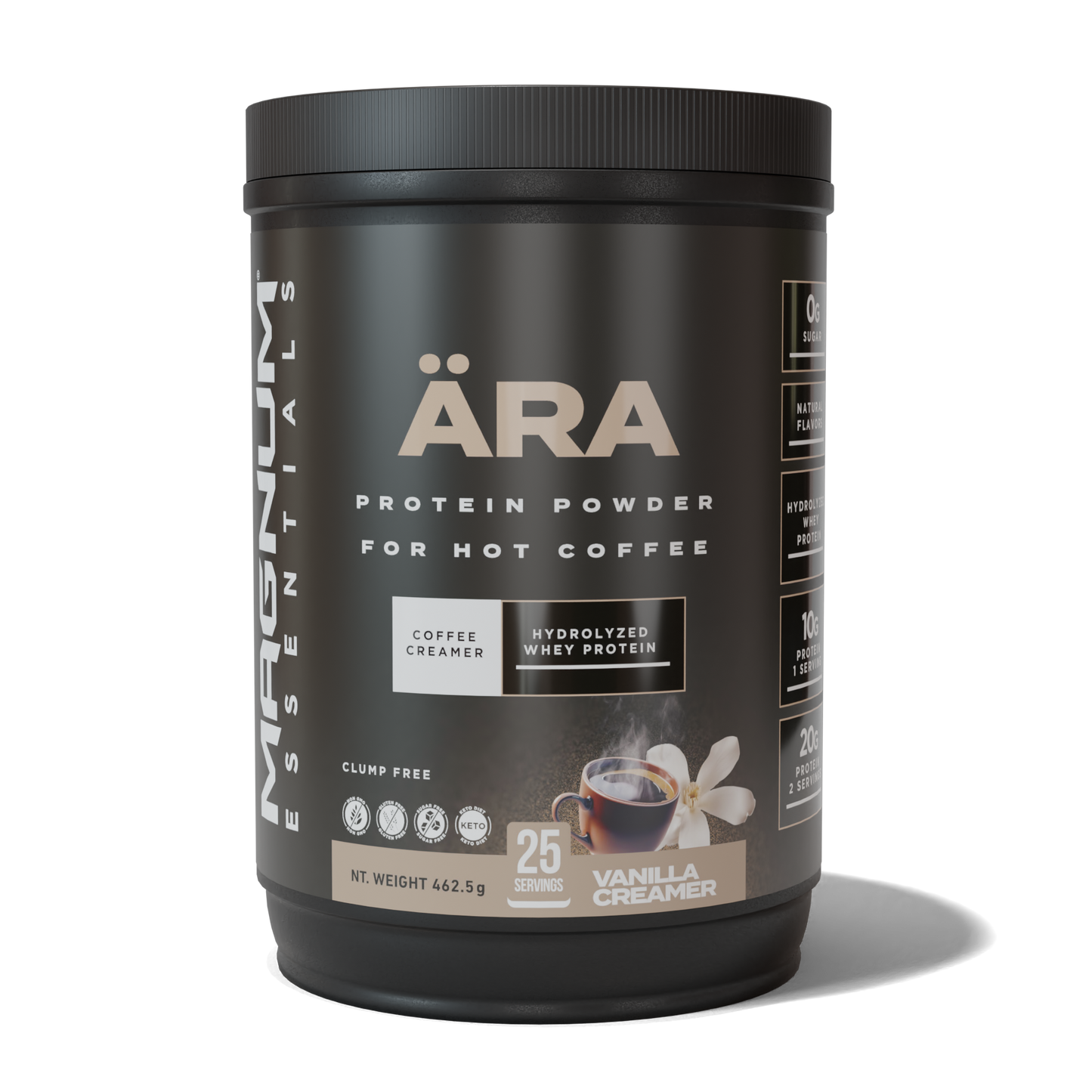 10G PROTEIN PER SERVING
---
HYDROLYZED WHEY PROTEIN
---
0G SUGAR ADDED
---
5 AMAZING FLAVORS
Discover your
favorite flavors


Pick with creamer or without

Variety Pack contains all flavors and creamer options. Try them all!
Accelerate Your Goals With:
Extremely convenient and tastes amazing
I'm always in a rush throughout my day and sometimes I just don't want to make a big protein shake or just don't have time. But I never skip my coffee! This was a game changer literally put it in any coffee I have now! I was hesitant at first but as soon as I tried it I was hooked! If you love coffee and want that extra protein this is the perfect thing for you!
Frequently Asked Questions
I don't really feel anything by taking one scoop, why is that?

In order to get the most out of Limitless, we recommend you take two scoops in order to get the full, clinical dose of the most important ingredients. Limitless has a total of 21 active ingredients per two scoop serving. If you take two scoops per serving you will get 20 servings per tub!
Is it ok to use this product while on medication?

We highly advise caution if you are on medication and recommend you speak with your physician or qualified healthcare professional, as Heat contains grapefruit extract, which can interfere with certain medications.
I get stomach cramping after taking this product. Is there any way to fix this?

Stomach cramping may occur due to lack of water. Creatine must be consumed with an adequate amount of water to dilute it, otherwise you may experience cramping and/or bloating. Around 2 cups or 500 mL water should be enough for the 5 capsule serving.