QUATTRO ORIGINAL
Muscle-building, 4 protein isolate blend
QUATTRO ORIGINAL
---
Magnum Quattro: a 4-isolate, time-released pure isolate protein powder. Boosts metabolic rate, promotes fat utilization and supports muscle growth. Mouth-watering flavours paired with an all-inclusive formula. Delivers 30g of protein per serving, with no gas or bloating.
30 Day Money Back Guaranteed
Free Shipping On All Orders Over $100
View full details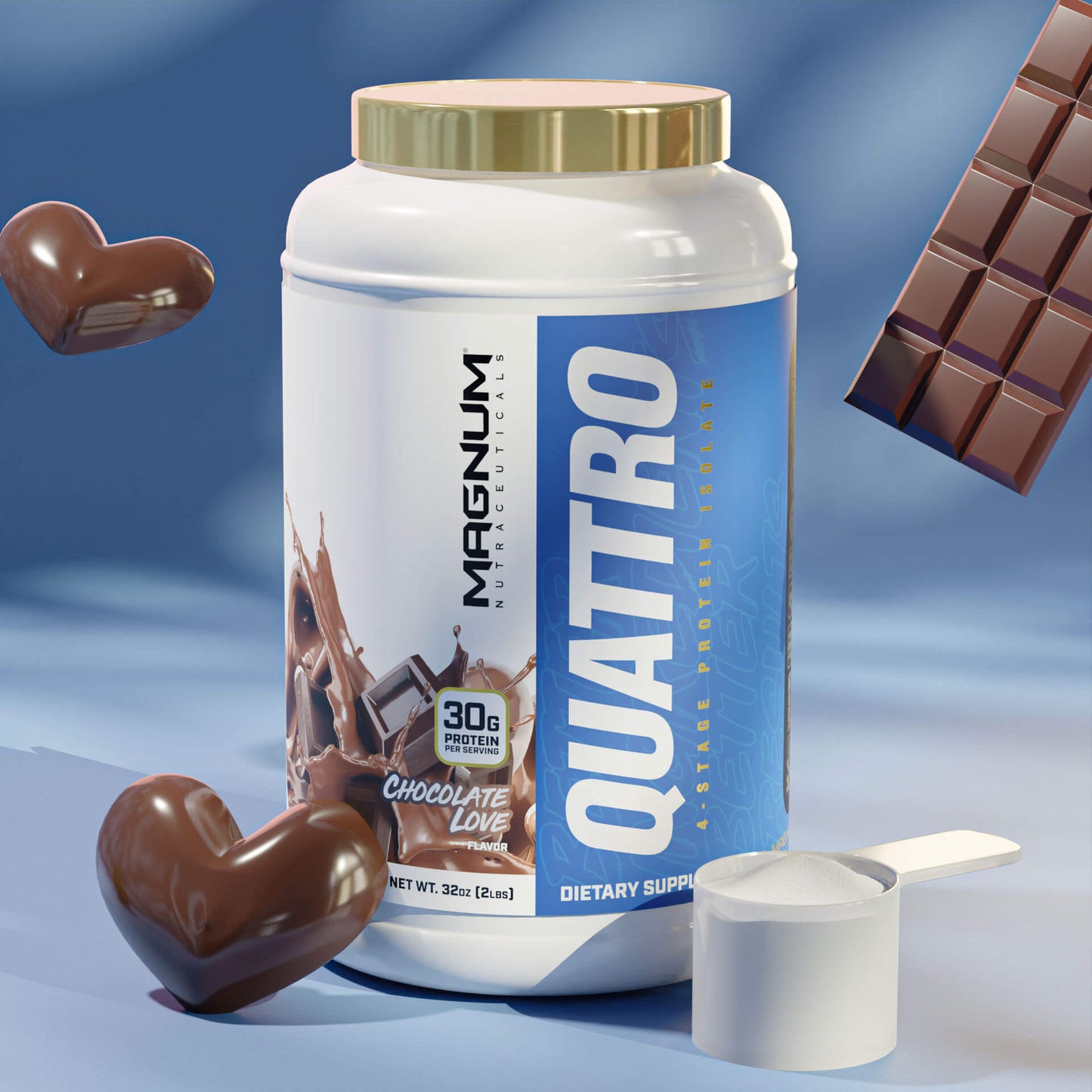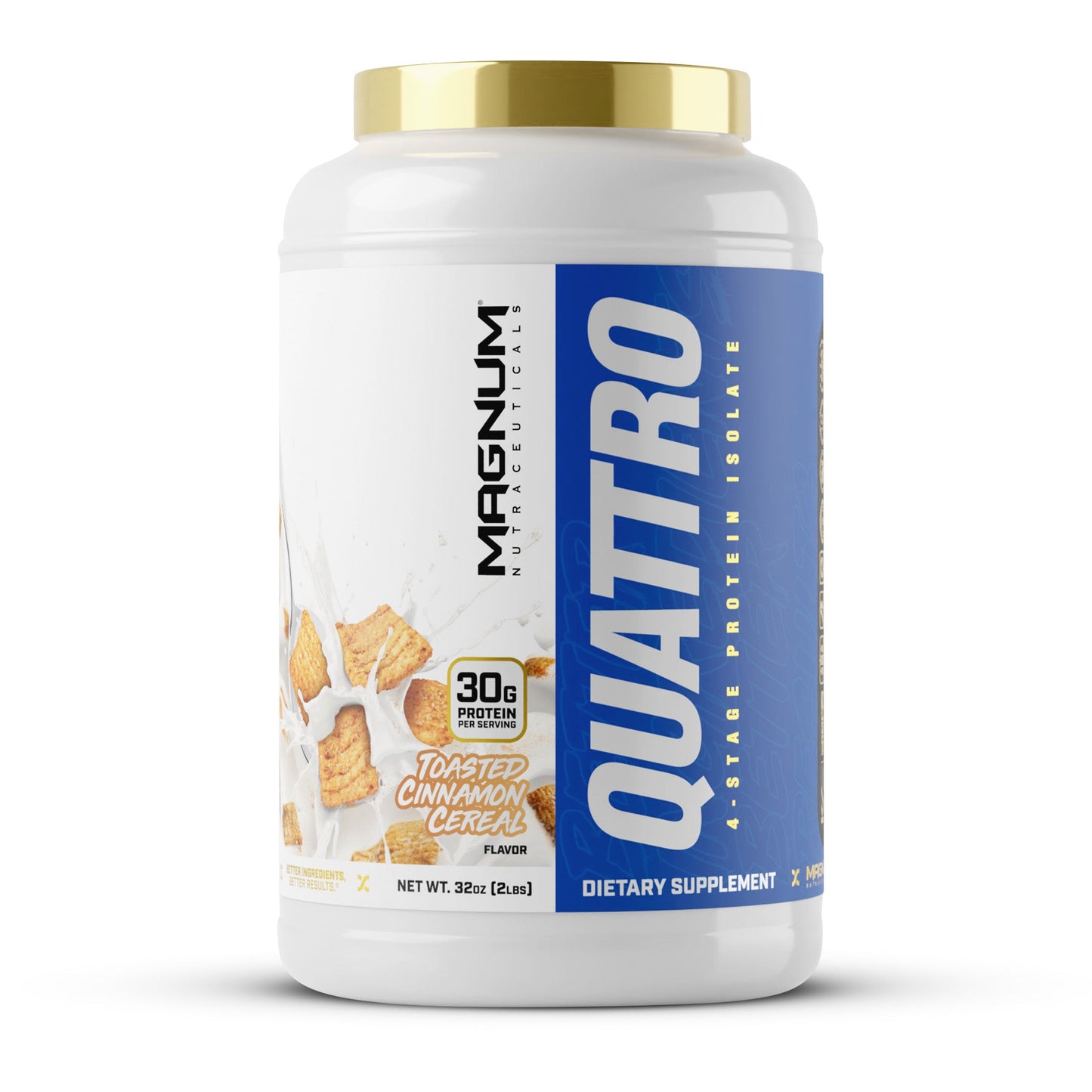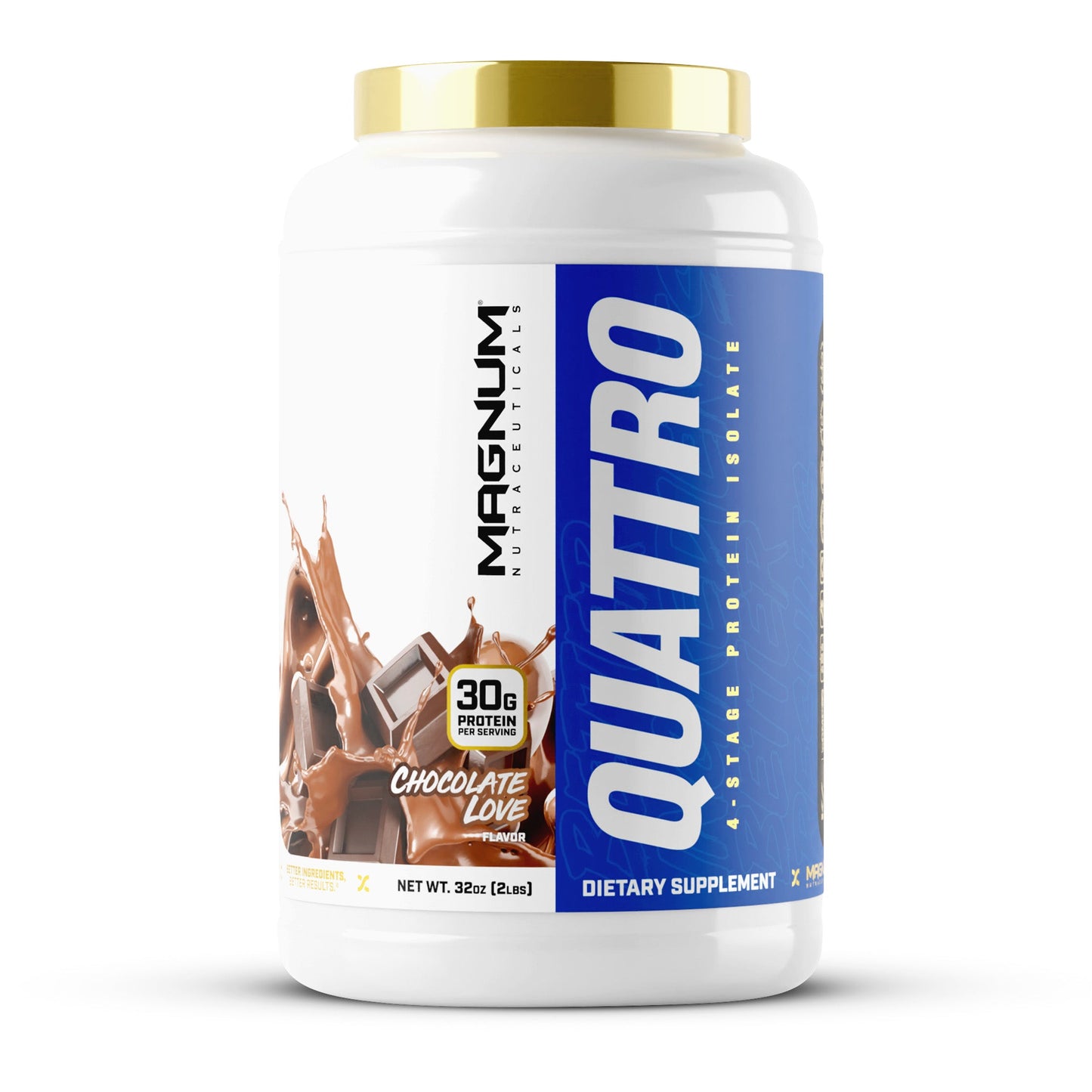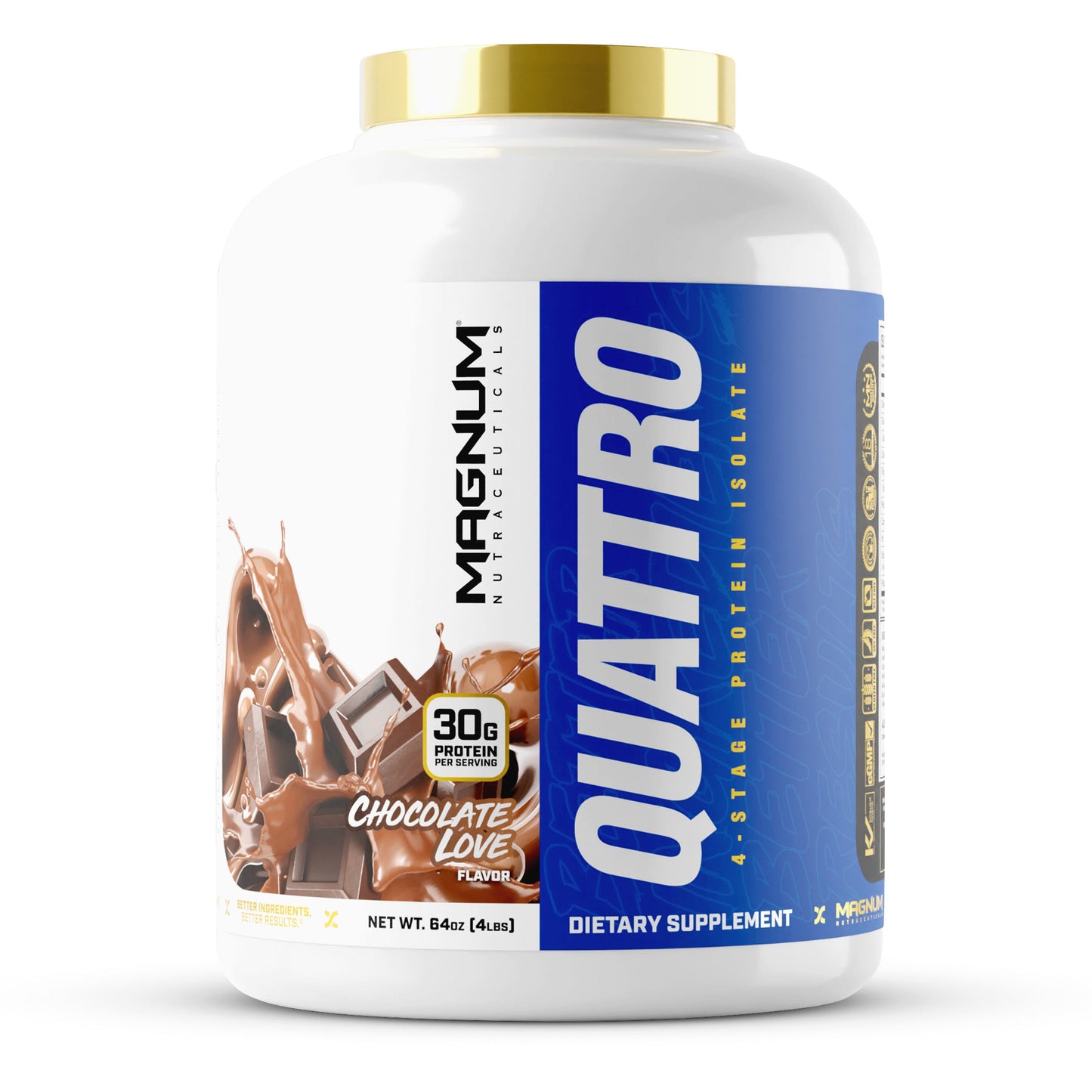 Accelerate Your Goals With:
Protein!!
Absolutely love this protein. At 30g per scoop, you can't go wrong. The taste is unmatched. And. The mix ability is so smooth. Highly recommend
Tried many…Quattro is the ONE!
Over the years, I've tried A LOT of protein shakes. Some dissolve/mix well and taste bad. Some taste good but mix horribly. Some are really good but not much protein per serving. With the direction of my personal trainer, I was turned on to Quattro Shake Series, Vanilla and Chocolate. MAGNUM NAILED IT!! Both formulas mix extremely well. Taste? Vanilla is delicious. Chocolate: thick, creamy, flavorful AND ACTUALLY SHAKE-LIKE!!!! A product that IS what it SAYS???? That's what I've found with Quattro, as well as the other supplements that I've used from them. SOLIDLY NAILED THIS ONE!!!!
Magnum Quattro Original 💪🏻
I can't say enough about this product. Magnum Quattro is the best protein powder in the world. TRULY! 30 grams of protein and IT TASTES SO GOOD! For once a protein powder that actually tastes good and doesn't upset my stomach.
The ONLY protein I trust to help me achieve my fitness goals! The flavors of Quattro delicious & smooth . I'm a huge fan of the Peanut butter Cups 👌🏼❤️ yummy!
Wake Up you taste 👅 buds with QUATTRO Protein Powders!
Tried • Tested • True!
Magnum QUATTRO has so many mouth-watering flavours, delivers 30g of protein per serving, with no gas or bloating! I usually get bloating or even cramps from other protein powders that upset my stomach, but I do not have those symptoms with Magnum protein.
It also mixes so easily with just water. There's no chalky aftertaste or lingering texture in your mouth! It's my part of my daily nutritional routine.
Tastes Amazing
All of Magnum Quattro tastes amazing, is light on the stomach and mixes well, I also use it in my oats every morning :)
Frequently Asked Questions
How many scoops should I have per day?

We recommend 1-2 scoops per day to supplement your total daily protein intake.
Can I have this if I have a dairy allergy?

No, unfortunately, Quattro is made from dairy protein. If you have lactose intolerance (a sensitivity to the sugar, lactose) you can still have Quattro as it's virtually lactose free, and perfect for those with lactose sensitivities. For people with dairy allergies, we recommend Vegan Quattro!
Can this be taken before bed?

Yes! Quattro is designed to be taken at any time during the day. We recommend drinking Quattro after training, before bed, and as part of a meal replacement shake.