FASTED CARDIO
Fat loss boosting pre-workout
FASTED CARDIO
---
A groundbreaking fat-burner designed to maximize your fat-burning efficiency. Ideal for any training session, it enhances motivation, energy, and mental clarity while optimizing fat burn. Experience its unique, delicious flavours and feel the effects within minutes. Key benefits include optimized fat-burning workouts, weight loss support, increased internal temperature, and a boost in energy and mental clarity.
Auto-renews, skip or cancel anytime.
Auto-renews, skip or cancel anytime.
Auto-renews, skip or cancel anytime.
Auto-renews, skip or cancel anytime.
To add to cart, go to the product page and select a purchase option
30 Day Money Back Guaranteed
Free Shipping On All Orders Over $100
View full details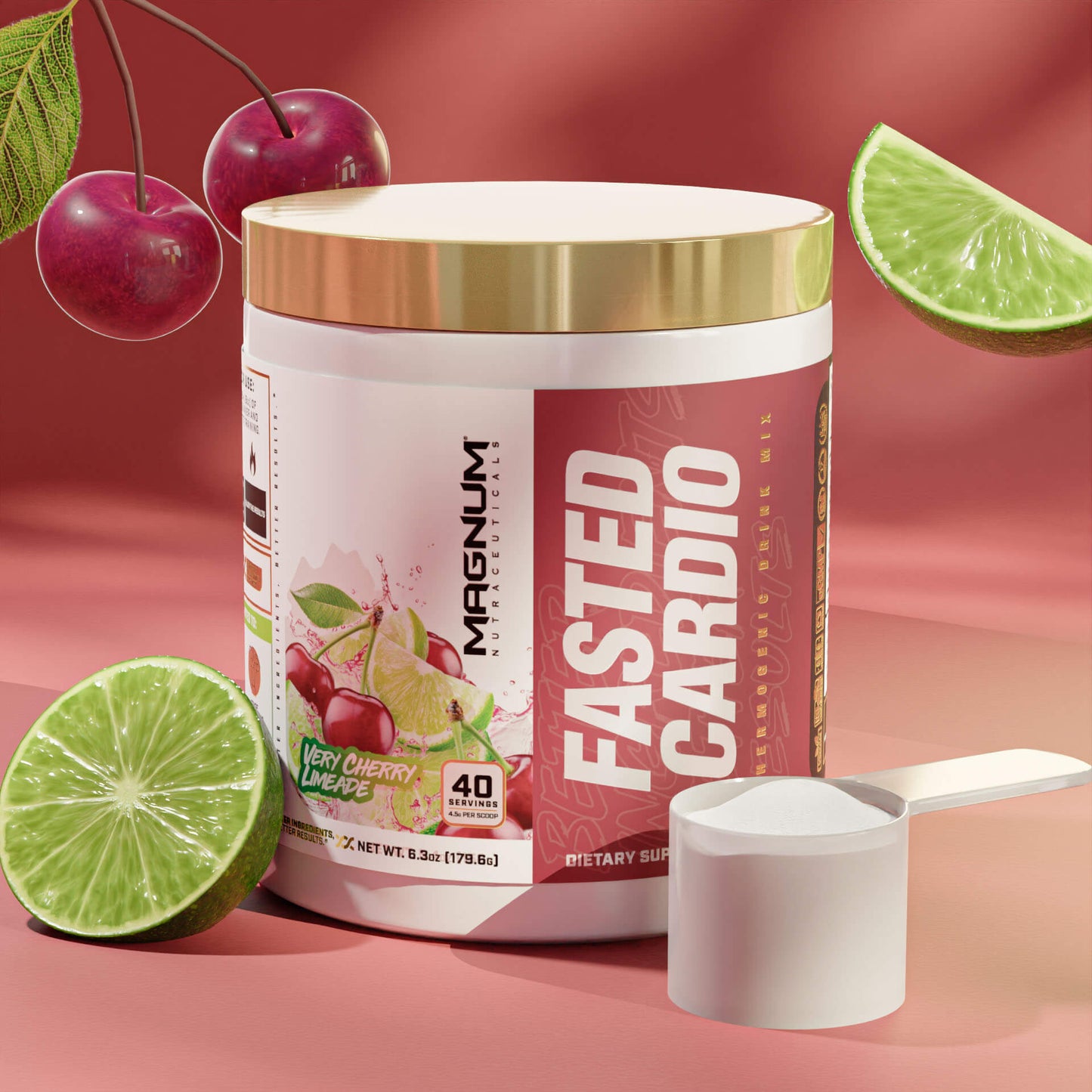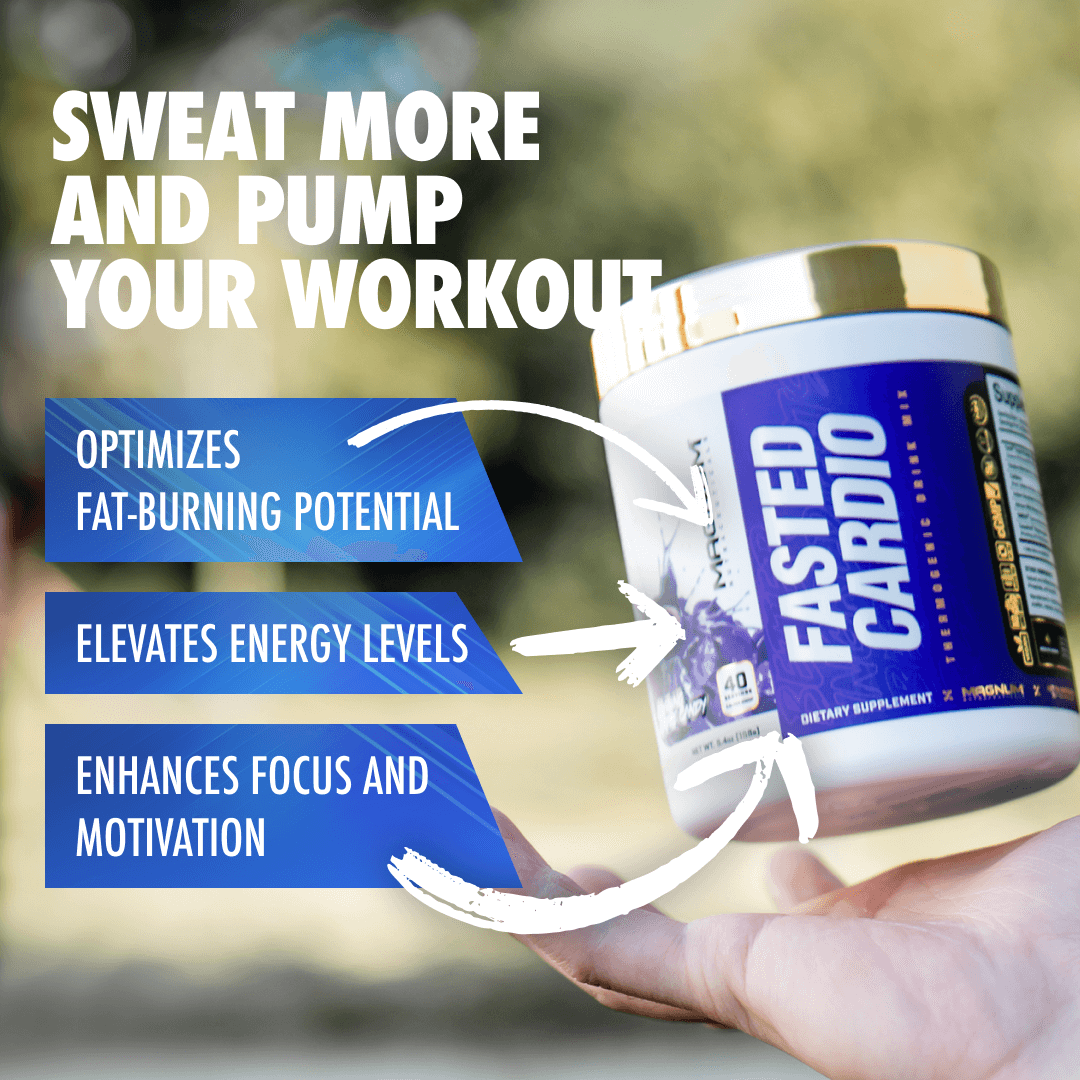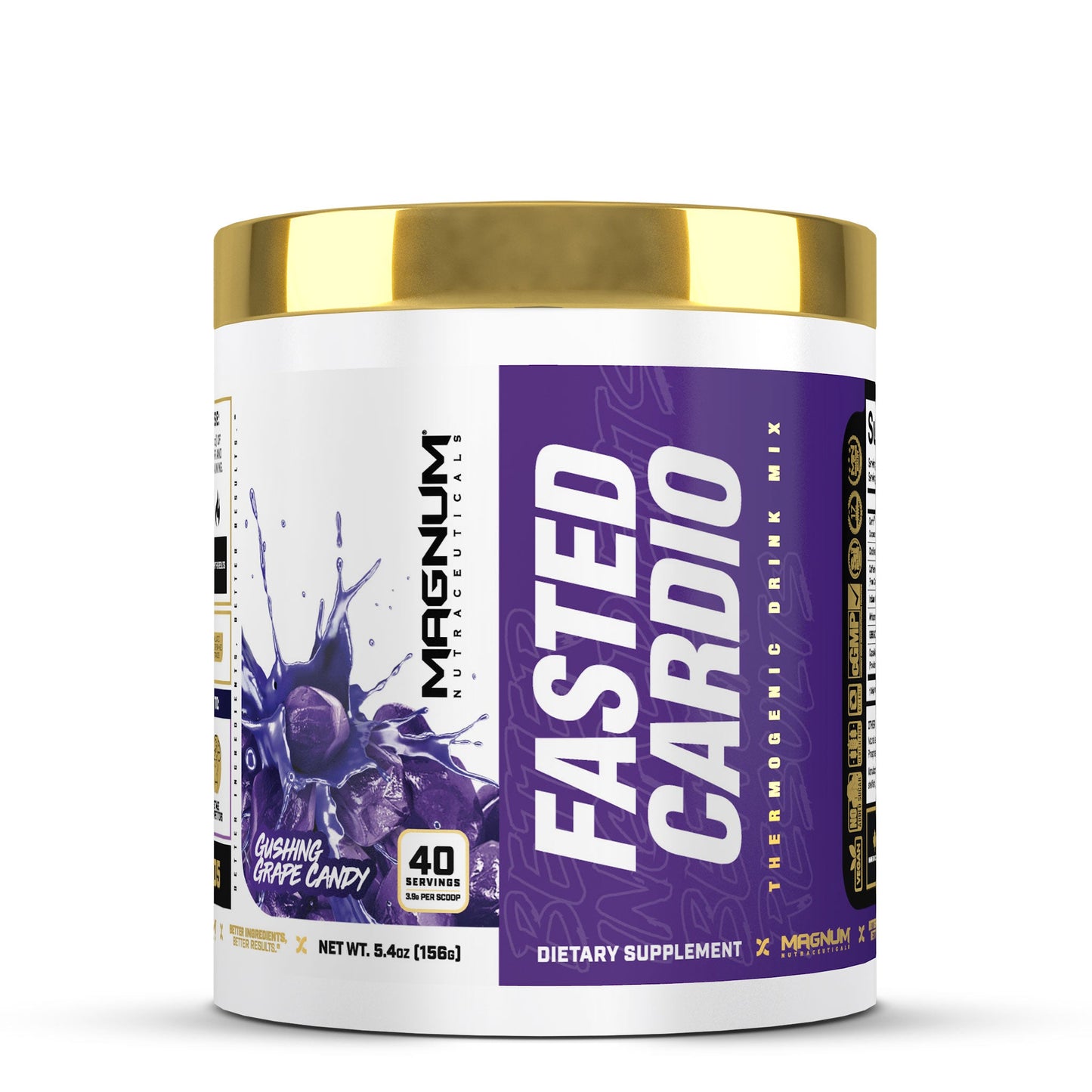 FASTED CARDIO Features
Dual-sourced caffeine for sustained energy
Ketone-boosting MCT oils
2 g of choline to enhance weight loss efforts
Mega-dose of GBBGO to boost core-temperature and increase L-carnitine levels
Kosher certified, Peanut-free, Gluten-free, Dye-free
Dairy and Lactose-Free
Extremely gut-friendly - ZERO crash or jitters
Sugar-free and Keto-friendly
5 flavours available
Accelerate Your Goals With:
Mood-boosting thermogenic

Muscle-building, 4 protein isolate blend
Holy ENERGY & FOCUS
I have always been a fan of thermogenic supplements in the pill form- AKA Magnum HEAT! But! Wow! They killed it with Fasted Cardio. It is delicious, gives you amazing energy AND focus! There are a few times a week where I split my workouts up and fasted cardio keeps me going all day- even through my second workout!
This is a winner!
This is a winner! I love the the clean and smooth energy this gives and of course the sweety betty effect. I will get again for sure!
Absolutely love this product!
Absolutely love this product! Within minutes I can feel the increased heat, energy and focus. My favourite way to start the day! All the flavours are delicious!
Fasted Cardio est le
Fasted Cardio est le petit kick dont tu as besoin pour amener ton workout à un autre niveau! Je me donne toujours à 100% dans mes entraînements mais quand je consomme fasted cardio je me sens comme wonder woman!!! J'ai de l'énergie à revendre, je me sens motivée et comme c'est un produit thermogenique, je sens ma température corporelle grimper et les calories se brûlées!!! Je le prend pour maximiser tous mes entrainements a jeun ou pas 💪🏼🔥
Innovative! Great for mobilizing fatty
Innovative!
Great for mobilizing fatty acids prior to fasted cardio and increasing body temp!
Frequently Asked Questions
Will I wake up feeling groggy after taking this product?

While this product is designed to maximize sleep quality, the full serving of two capsules may be too much for you, so try consuming just 1 capsule to offset this.
Does this have any sugar?

No, Fasted Cardio is sugar free and only has 17 calories per scoop, coming from the Cerin C8 and C10 MCT oils.
Can I stack this with Heat or any of the other fat burners?

Yes, but we advise caution with this strategy. While many of our products are designed to be stacked, we recommend you take a half serving of each product if stacking for the first time. Fasted Cardio has about the same amount of caffeine (150 mg) as 1 capsule of Heat (142 mg) so if you were to take 1 serving of each, this would be nearly 300 mg of caffeine. Stacking Fasted cardio with Carne Diem is advised since Carne diem is stimulant free.
I don't fast, but can I still take this pre-workout?

Yes, absolutely! You don't not need to be fasting to use this product. Whether you are fasting or not, it will enhance your training experience, and give you an extra boost of ketones as fuel.