AFTER BURNER
thermogenic & fat loss aid
AFTER BURNER
---
An effective nighttime fat burner, now with added Calming Complex. Designed to activate fat burning during sleep, manage cravings, and ignite thermogenesis, it optimizes your diet to be a 24-hour fat burning journey. Helps reduce fat storage and relieve stress & anxiety. The ideal companion for your nighttime weight management regimen.
Auto-renews, skip or cancel anytime.
To add to cart, go to the product page and select a purchase option
30 Day Money Back Guaranteed
Free Shipping On All Orders Over $100
View full details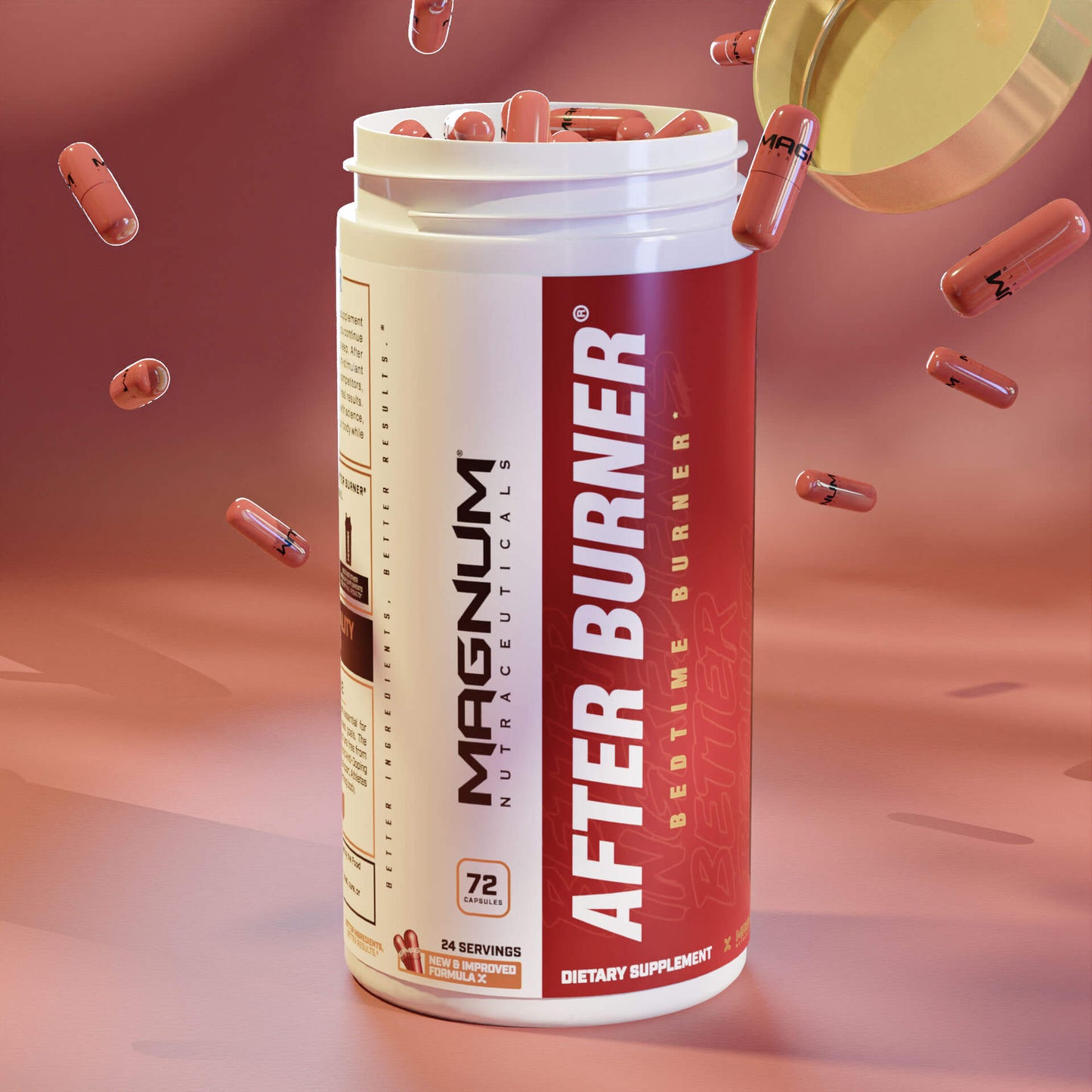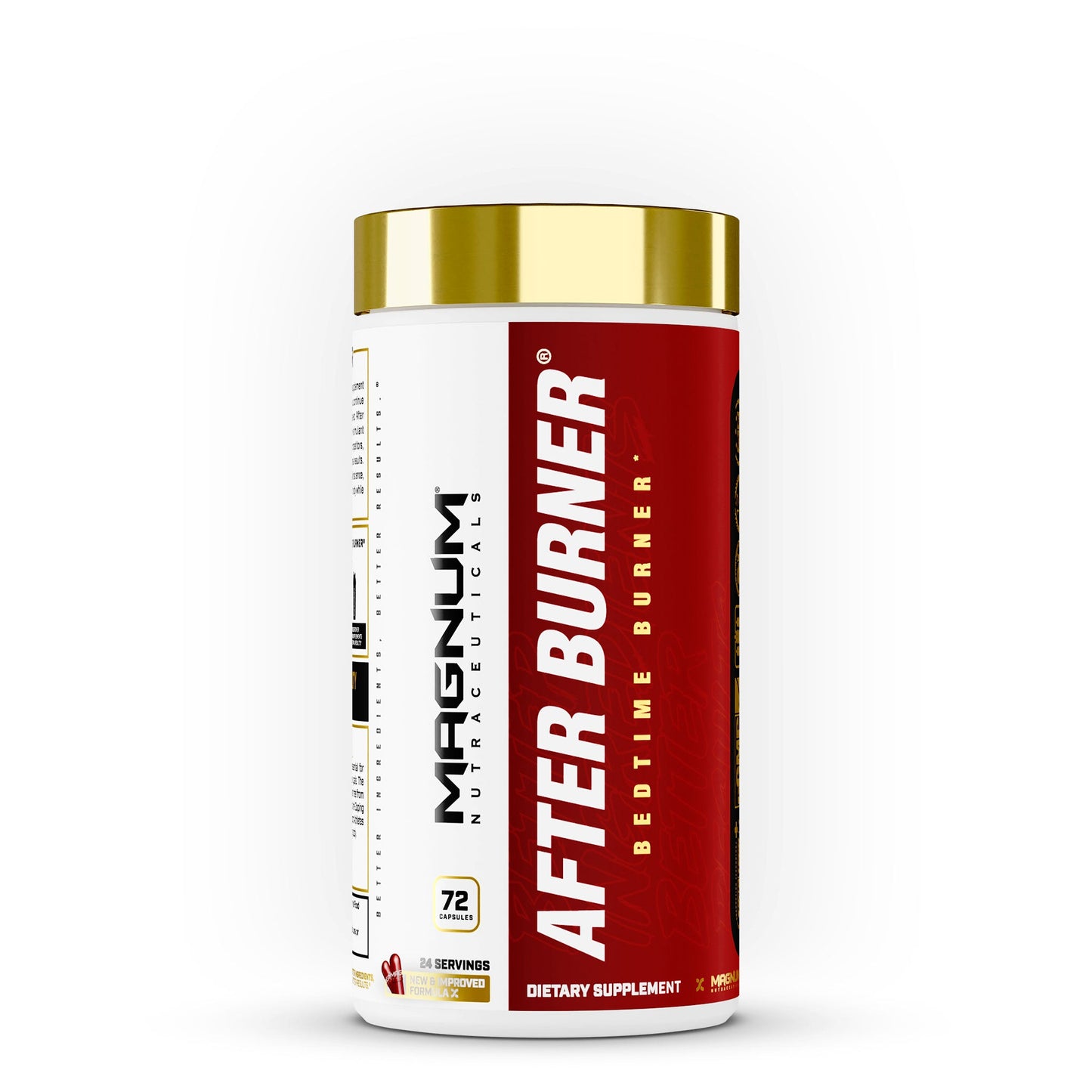 AFTER BURNER Features
Sesame seed extract improves fasting blood sugar, and decreases insulin resistance.
Fucoxanthin, a unique compound found in seaweed, decreases storage in adipose tissue and liver enzymes, while lowering blood pressure.
Grains of paradise increases energy expenditure through BAT activation, to increase metabolic rate.
*Now with calming complex to induce relaxation
Accelerate Your Goals With:
Helps control blood sugar levels
Who wouldn't want to
Who wouldn't want to burn fat while they sleep?! After burner is stimulant free so it can be taken in conjunction with HEAT or Fasted Cardio. I like to take After Burner right after dinner so I can feel fuller and have a restful sleep!
Love this non stimulant
Love this non stimulant fat burner! It works wonders for appetite control for me! So I either have it in the afternoon when I am hungry/and or before bed time to make sure it does its thing!
I use afterburner at
I use afterburner at night before bed and I can say it helps with my midnight snacking... Also, I don't know why you wouldn't want to burn fat when you sleep!
I always use Afterburner
I always use Afterburner during any contest prep to help reduce any cravings at night and to ensure I'm burning fat while I sleep!
Love this stuff! I
Love this stuff! I have always been a late night eater but in the 3 weeks of taking this I have been almost perfect with restraint when it come to my usual huge night appetite!
Frequently Asked Questions
Can I use this product during the day?

Yes! You can use this product during the day to help with weight management goals. It can be taken any time, as there are no stimulants in the product.
How should this product be stacked to help get me lean?

We recommend stacking this product with Carne Diem and G-spring at night-time. This will help your body increase its natural growth hormone production and aid in losing excess weight. The combination of ingredients will aid in improving sleep quality, and help with appetite regulation during the day.
I notice that I wake up sweating in the middle of the night - is this this normal or expected?

This product increases core temperature, and we've had many customers report that they feel warmer after taking it. If temperature is causing you to wake up, we recommend using lighter clothing as pajamas and/or decreasing the temperature in your bedroom. This thermogenic effect is due to BAT activity, which is due to the Grains of Paradise in the product!