ACID ISOLATE
Helps control blood sugar levels
ACID ISOLATE
---
Magnum Acid Isolate: a potent CLA Isolate designed to target problem fat areas. Focuses on two scientifically-backed isomers to discourage fat accumulation and supports caloric expenditure. Designed to aid in curbing cravings and promote fullness resulting in a leaner physique.
Auto-renews, skip or cancel anytime.
To add to cart, go to the product page and select a purchase option
30 Day Money Back Guaranteed
Free Shipping On All Orders Over $100
View full details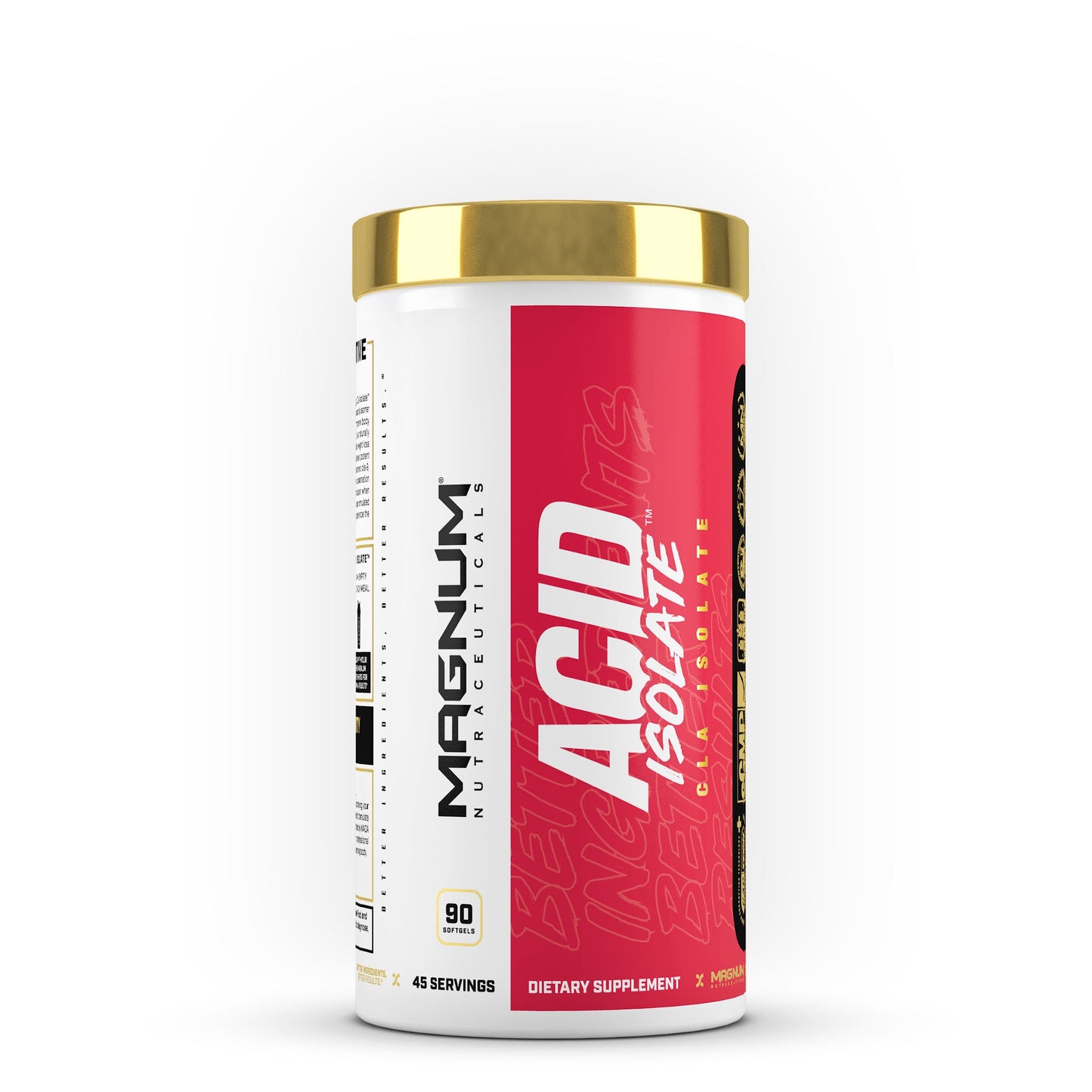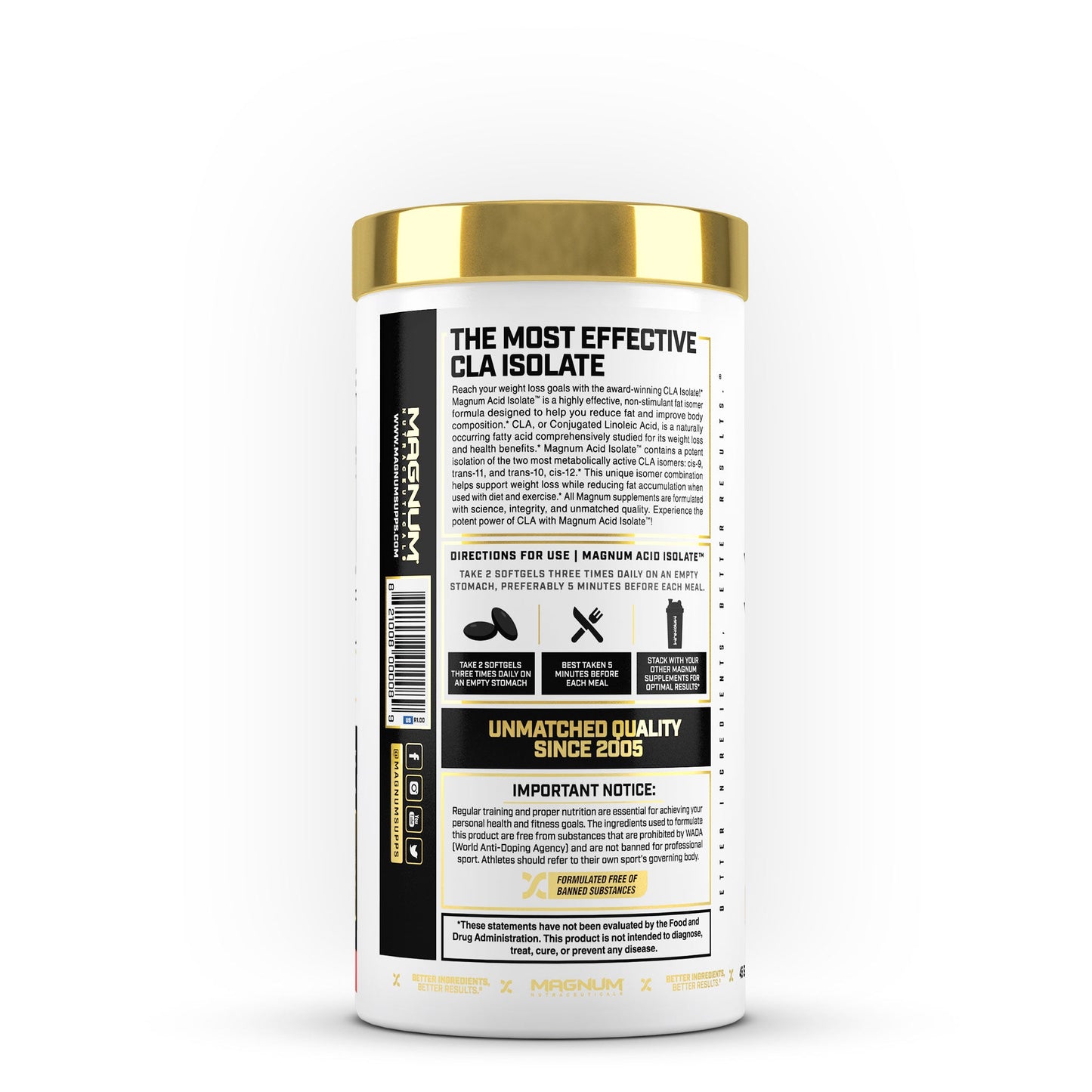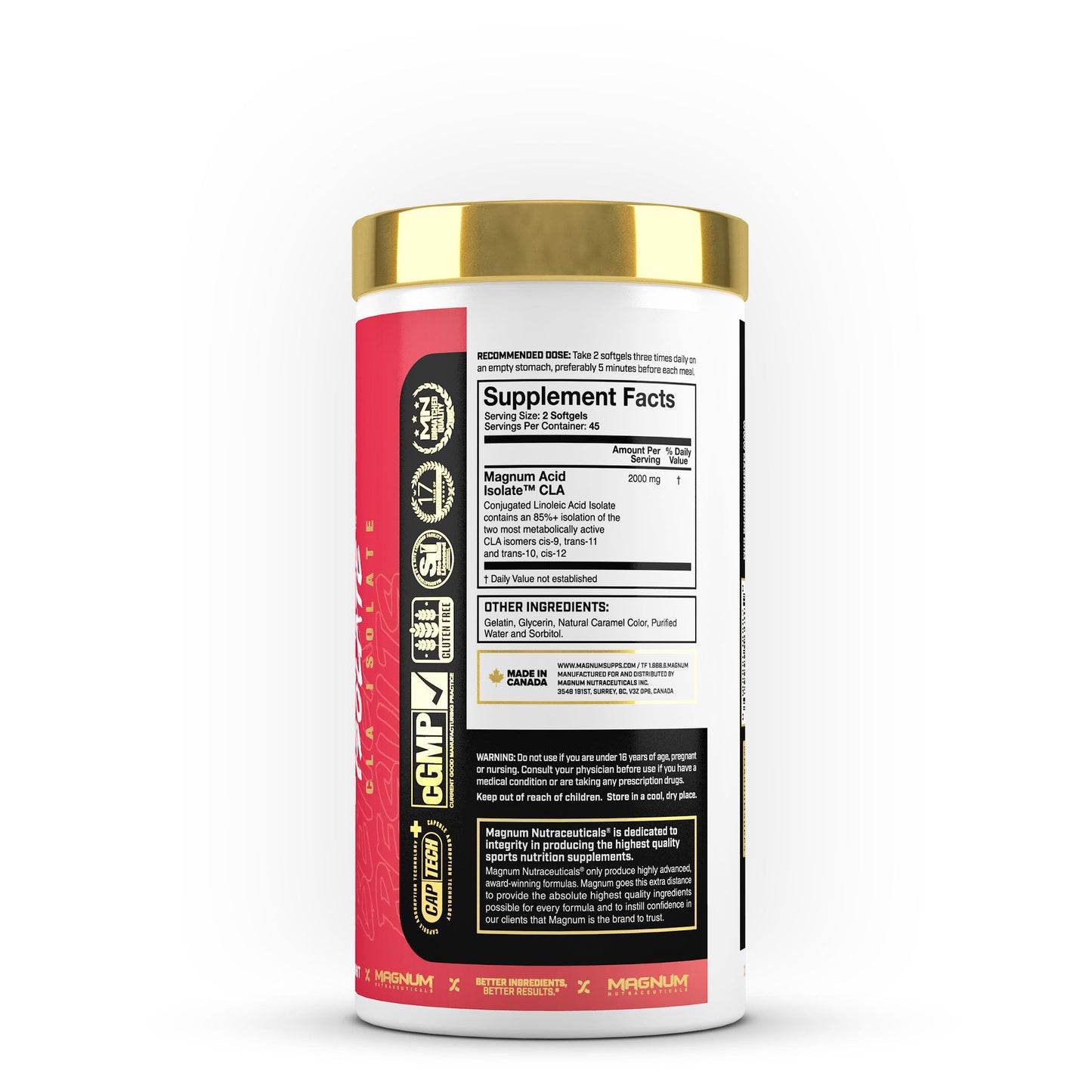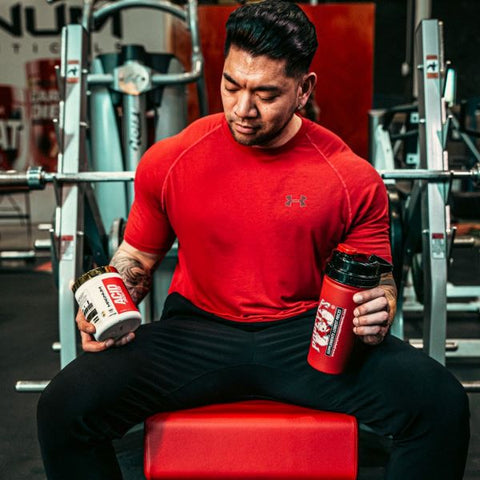 ACID ISOLATE Features
85% of two specific CLA isomers that aid in building lean mass and regulating blood sugar.
Accelerate Your Goals With:
Mood-boosting thermogenic

thermogenic & fat loss aid

Enhances fat loss muscle recovery
This is a silent
This is a silent body fat killer! I love this one as its so good to add year round. Great way to look and feel tighter and no caffine.
This is the only
This is the only CLA product I've used that I noticed increased tightness in my body, even during building season. It's a great daily staple you can use year round!
Amazing feeling to burn
Amazing feeling to burn more calories 24/7 and see results as a personal trainer specialist sports nutrition great products
Acid is part of
Acid is part of the fat shredding stack I am taking right now (mimic, acid, heat, after burner, and Carne Diem.) so I personally can't say how much of the 10lbs and 3 inches off my gut in three weeks but I can definitely say it sure is helping me feel full while on a low calorie diet! I Love Magnum!!!
I have been using
I have been using Acid for a couple of months now and have noticed a huge reduction in the fat that is stored in my midsection and thighs! Awesome non-stim fat burner!!
Frequently Asked Questions