PRIMER
Fully encapsulated vitamin formula
PRIMER
---
Magnum Primer, a performance vitamin pack, lays the perfect nutrient foundation for your athletic goals. It fuels cellular performance with 75 micronutrients, enhancing muscle building, workout quality, recovery, and immunity. Primer is your essential groundwork for whatever you aim to build in the gym.
Auto-renews, skip or cancel anytime.
To add to cart, go to the product page and select a purchase option
30 Day Money Back Guaranteed
Free Shipping On All Orders Over $100
View full details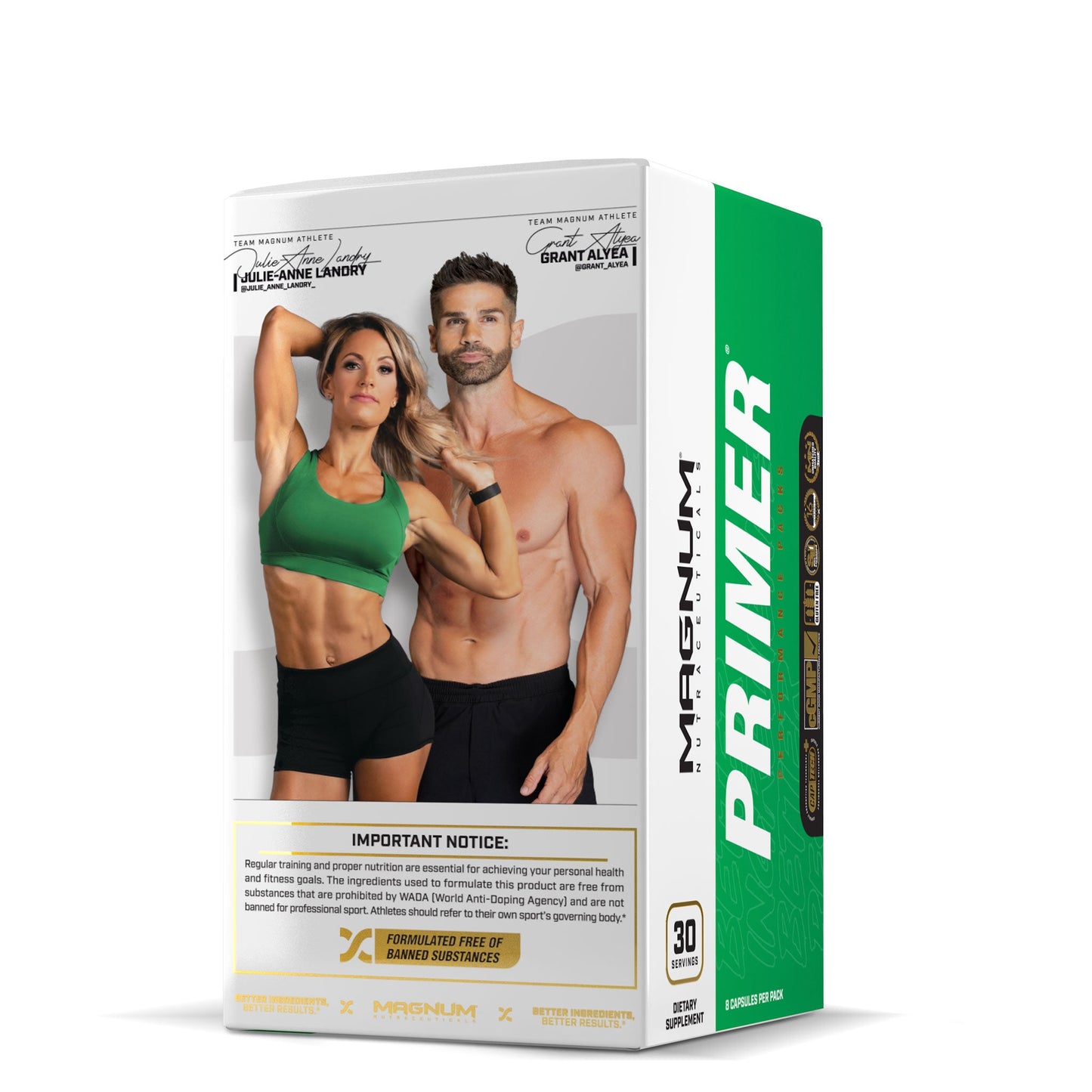 Accelerate Your Goals With:
I love these it's been three days
It's been three days and I already feel good and love how these Rev up metabolism for more efficient digestion health plus it's my first time take these and I am a fan will continue to to use them
Incredible product - It's
Incredible product - It's the only multi-vitamin I've ever missed when I've stopped taking it! I love knowing my body is supported by so many, high quality ingredients.
LOVE magnum primer! I
LOVE magnum primer! I take it daily. it really is the base line for my day and health! easiest thing you can do for your health is take these. also crazy handy for a busy lifestyle that they come in a packet!
Primer has been a
Primer has been a staple for me since I started taking it two and a half years ago. Especially now with everything that is going on in the world, those foundational supplements are more important than ever. Unlike pressed multi vitamins, Primer is encapsulated to ensure maximum absorption.
An everyday must for
An everyday must for me. It covers all the basics! Love that they are in capsule form as well!
Frequently Asked Questions