HARD MUSCLE BUILDER
Prevents muscle breakdown
HARD MUSCLE BUILDER
---
The most potent muscle booster for natural athletes. Even on a low-calorie diet, it ensures lean muscle retention. It features 3 patented ingredients for increased strength, stress reduction. Elevate your workouts and accelerate recovery while maintaining a natural, lean physique with Hard Muscle Builder.
Auto-renews, skip or cancel anytime.
To add to cart, go to the product page and select a purchase option
30 Day Money Back Guaranteed
Free Shipping On All Orders Over $100
View full details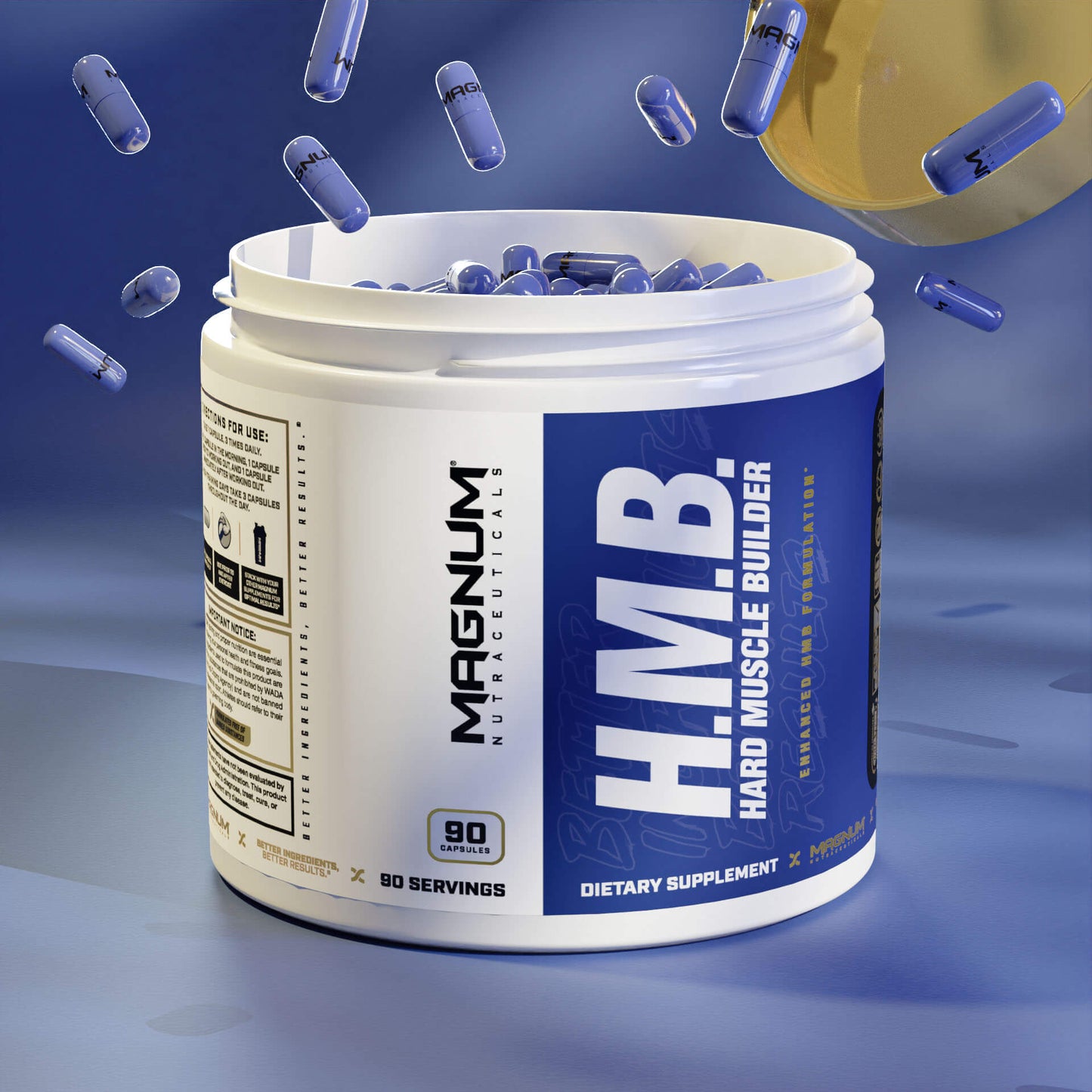 HARD MUSCLE BUILDER Features
myHMB, a patented version of HMB that boosts protein synthesis and reduces muscle damage and breakdown.
myHMB increases the muscle building effects of plant-proteins
KSM-66 Ashwagandha reduces stress, stress-related food cravings, and improves sleep quality
KSM-66 increases strength, endurance, and immune function, and may increase testosterone production by decreasing cortisol.
HARD MUSCLE BUILDER
$44.99
Accelerate Your Goals With:
Muscle-building, 4 protein isolate blend

Strength Boosting Creatine Blend
Dieting Necessity
I am so happy I have this supplement in my arsenal! We work way to hard to build muscle, so when it comes time to cut- I'm going to do everything I can to keep as much as I can! HMB helps tremendously! I also FEEL so good when I take this supplement- my muscles, my mood and my immune system notice the difference!
Loving hard muscle builder.
Loving hard muscle builder. It is so tough as a woman to put on muscle mass and this is really helping! I find I can go longer and harder with this and my recovery is much better!
My goal is to
My goal is to put muscle on and Hard Muscle Builder has really helped with this! And as a female I've really noticed more energy and lean muscle gains!! I love that it creates a perfect environment in the body for building muscle by lowering stress and anxiety. This has helped with my muscle recovery too! Overall great product - Highly recommend it!
Hard Muscle Builder is
Hard Muscle Builder is one of my favourite products from Magnum! I was taking it with a few other products so it was hard to specify the effects. Only when I finished the bottle I noticed that it definitely was increasing my reps, helping with muscle soreness, and even pack on a bit more muscle. I did find that it altered my mood a bit but after I looked it up, I believe it's from an increase in testosterone levels.
Frequently Asked Questions
Can I stack this with Thrust?

Since both products contains KSM-66 Ashwagandha, we do not recommend you stack them. If you are choosing between Hard Muscle Builder and Thrust, we recommend Thrust for overall sexual health, and Hard Muscle Builder if you're solely focused on physique related goals.
The label says to split my dosage, but I keep forgetting to take the capsules. Is there any problem to taking them all at once?

Great question! In order to remember to take all the capsules, we recommend that you take the full serving of 3 capsules immediately after training. This will help reduce your cortisol levels after training and kickstart the recovery process.