VOLUME CAPSULES
Pump boosting pre-workout
VOLUME CAPSULES
---
Designed to amplify muscle pumps, these capsules ignite nitric oxide production, resulting in enhanced blood flow and exercise efficiency. Our breakthrough, maximum absorption formula also sharpens mental focus, transforming your workouts and delivering enduring, skin-splitting pumps.
Auto-renews, skip or cancel anytime.
To add to cart, go to the product page and select a purchase option
30 Day Money Back Guaranteed
Free Shipping On All Orders Over $100
View full details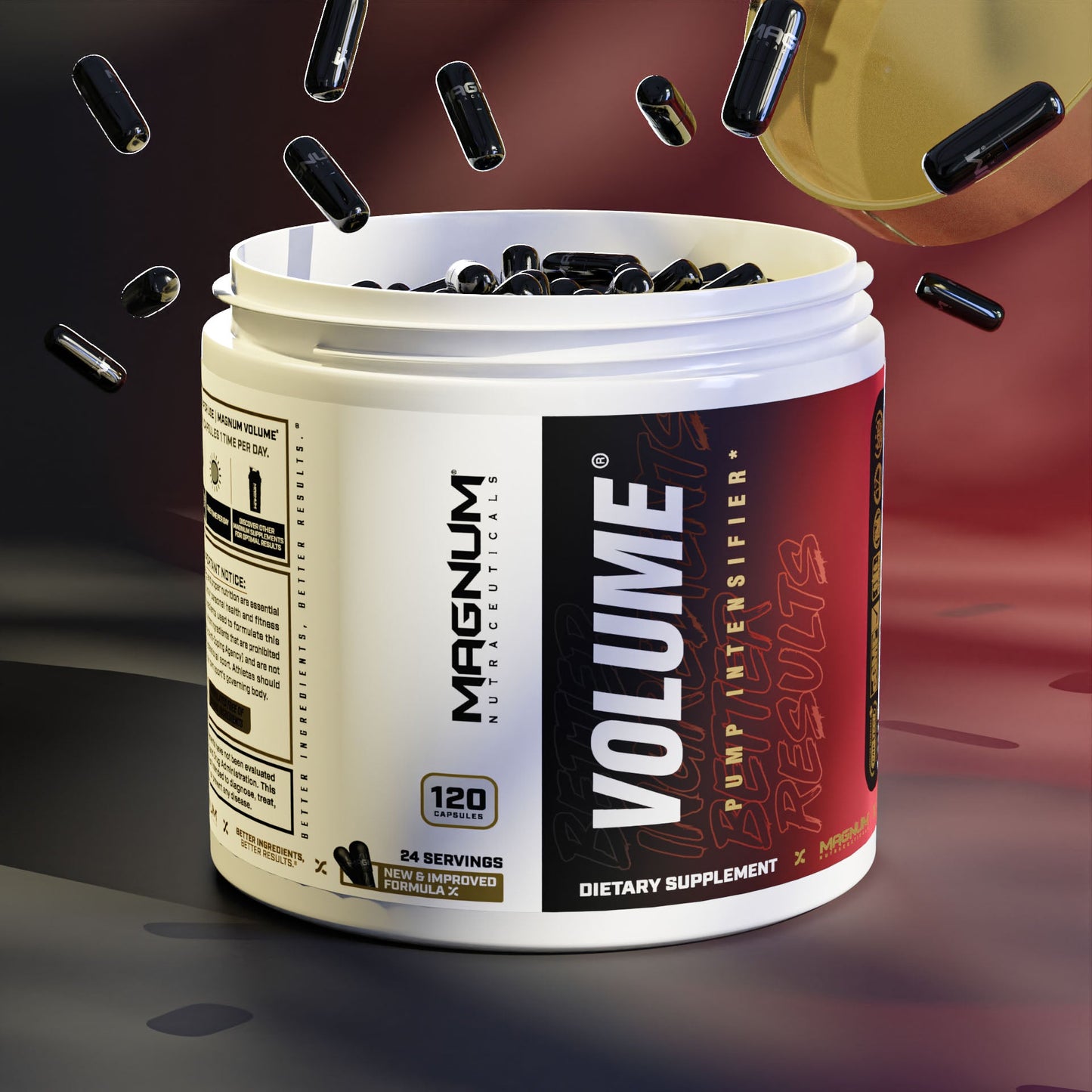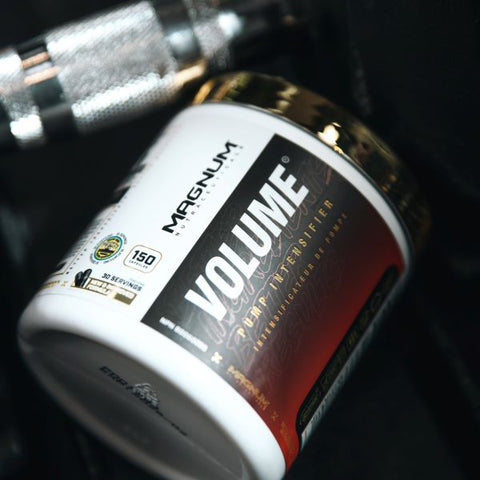 VOLUME CAPSULES Features
1.5 grams of Nitrosigine which acts similarly to 6 grams of Citrulline to promote nitric oxide (NO) production for improved blood flow, focus, and energy
Pine bark extract improves blood flow, decreases blood pressure, and improves cardiovascular function
Features S7, a patented extract blend that boosts acute nitric oxide levels by 230%*
Accelerate Your Goals With:
Take Your Pumps to the Next Level With No Compromise.
Yes Magnum Volume is Just Awesome...
Without any Stimulants You can take it anytime of the day Without any worries...
I Stack it Up With Magnum Limitless and Magnum Big C...
What an Awesome Combination and the Results will defender turn the Volume Up...
Best workout every time
Every time I take volume before my workout, I know I will have an incredible training session. I will feel more focused and I can train harder for longer. The pumps these capsules deliver are insane. I have tried other pump supps and nothing compares to this. I personally don't like the tingly feeling of beta alanine, which volume doesn't have,
this product delivers!
For someone who has IBS - sensitive to sugar and intolerance to most ingredients found in pre, Volume hands down beats them!
I take this with black coffee and off I go!
Love these pumps!
So happy capsules are back! love th new formula!!!
Frequently Asked Questions