THRUST
Promotes overall hormone health
THRUST
---
30 Day Money Back Guaranteed
Free Shipping On All Orders Over $100
View full details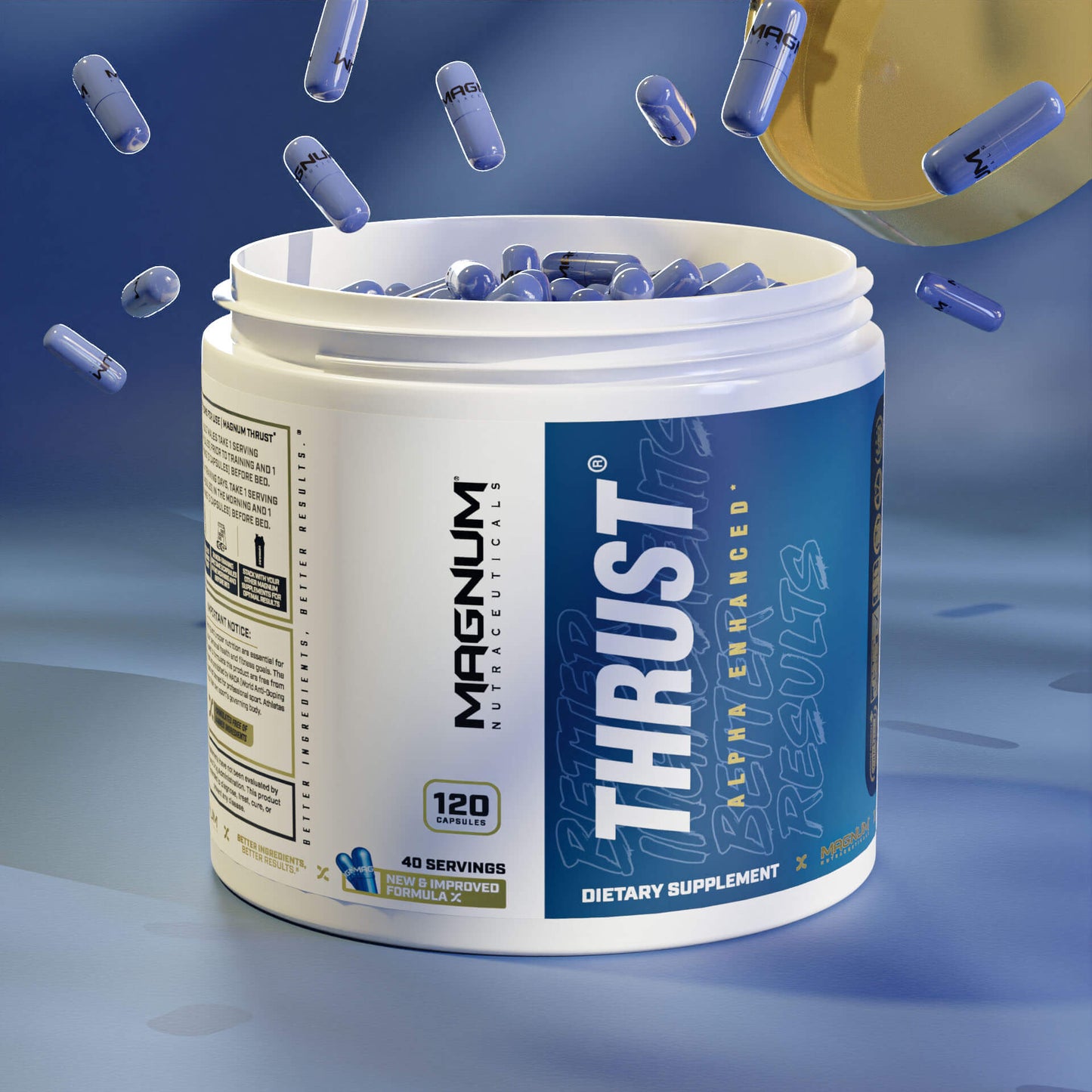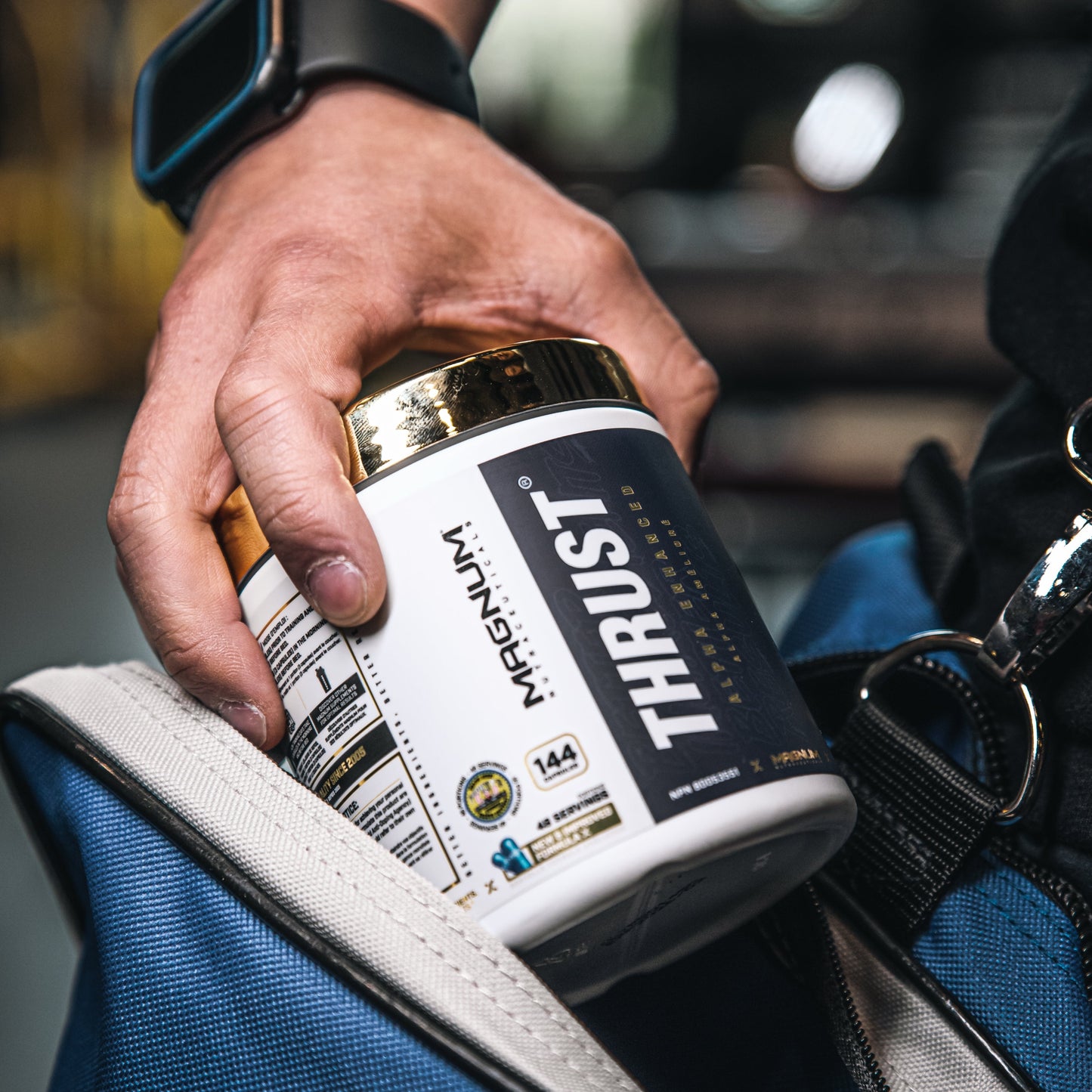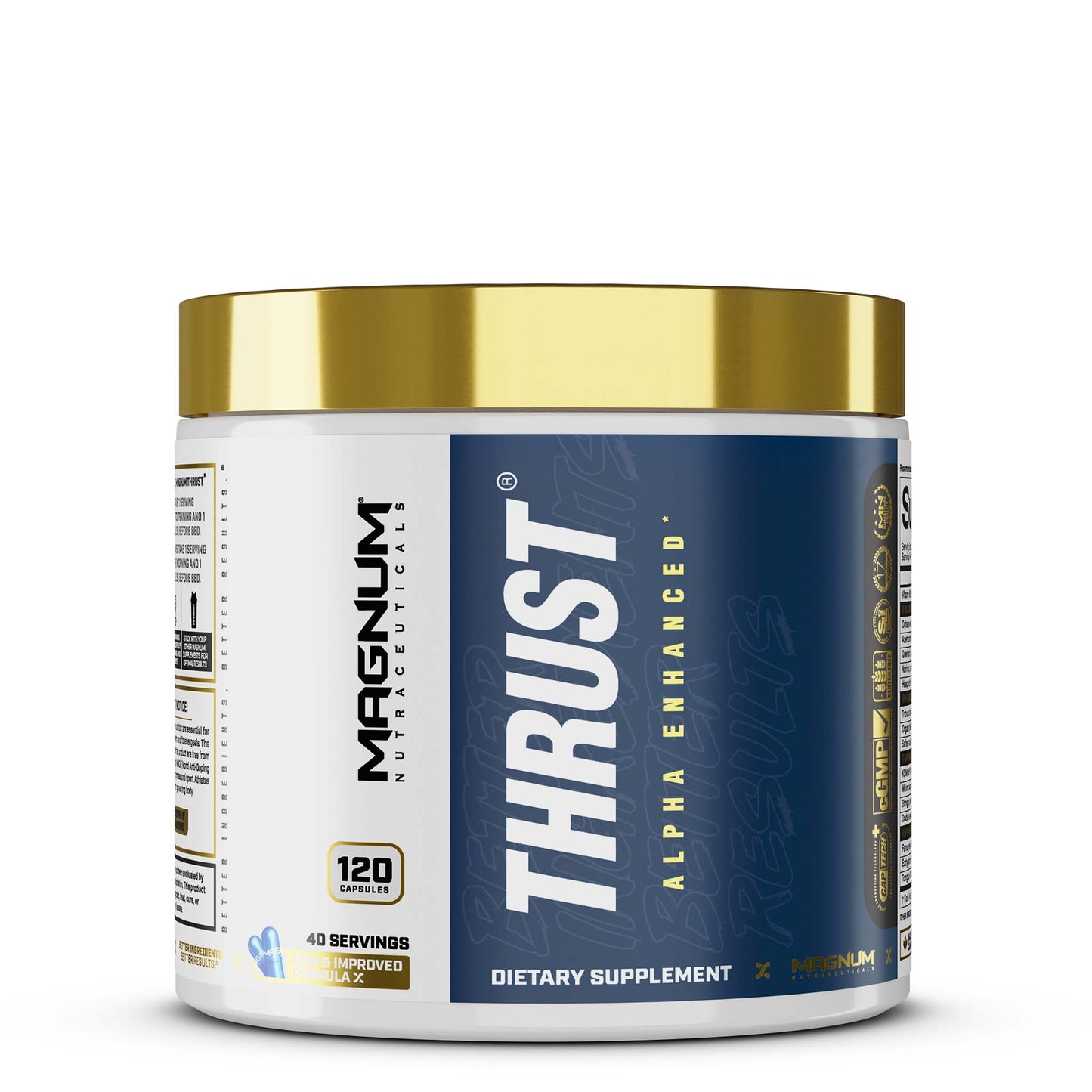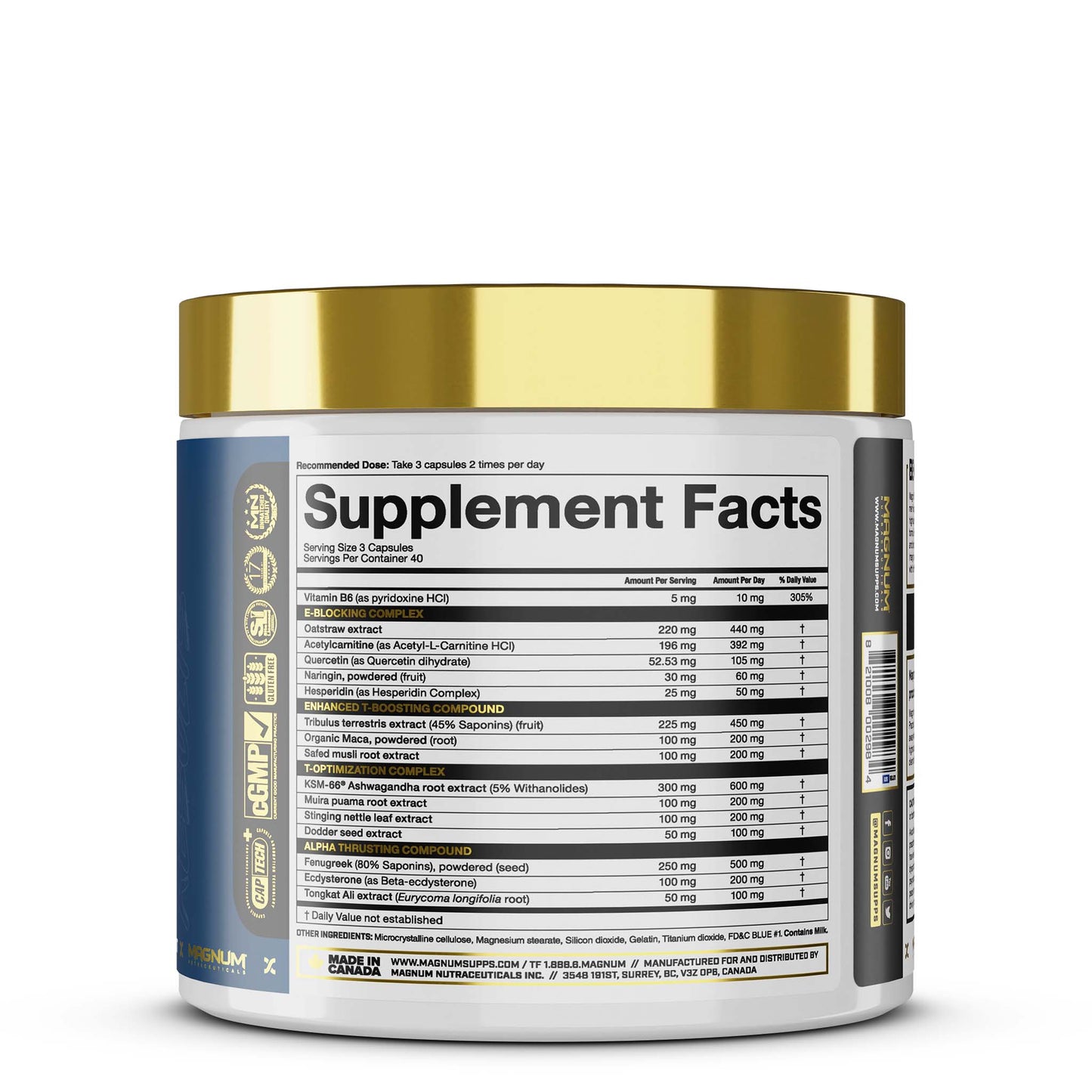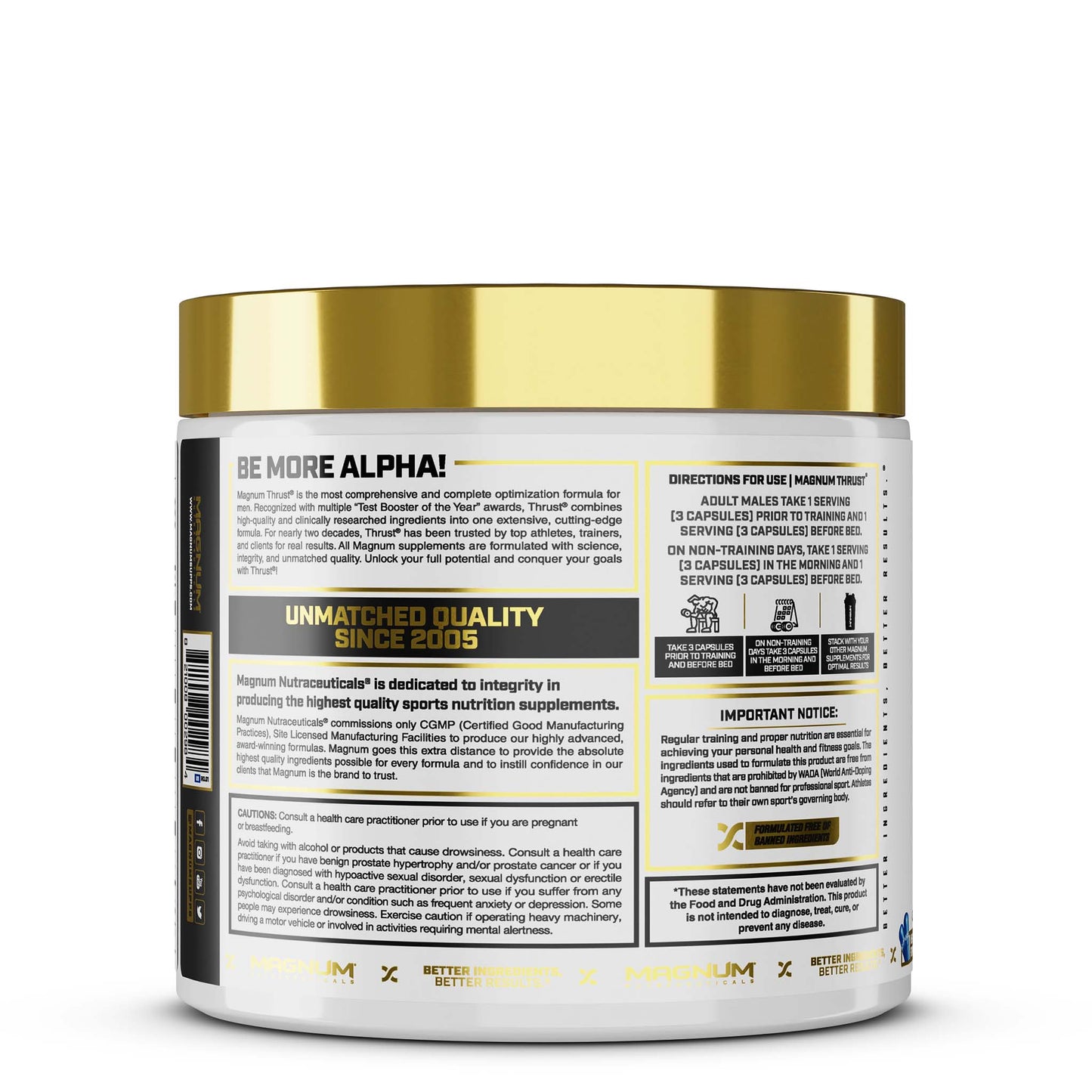 Accelerate Your Goals With:
Ran a cycle of
Ran a cycle of this and loved it. Already a few days off and can already feel the difference. Made amazing gains in size and strength. Didn't quite notice the sleep aid but asides that this product was well worth the investment. Went 205-190 solid muscle. Thanks guys for delivering a solid product!
It's only been 2
It's only been 2 weeks but definitely noticed the libido after maybe 3 day and am starting to feel the strength coming! Definitely a better sleep too
Amazing natural test booster.
Amazing natural test booster. I sleep like a BABY on this one! within 1 week, note your increase in energy levels, recovery time, and even LIBIDO! Worth every penny!
I LOVE MAGNUM for
I LOVE MAGNUM for always going above industry standards and making new products to help and not just continuing to reinvent the wheel.
ABSOLUTELY NO BETTER NATURAL TEST BOOSTER ON THE MARKET.
Why? Because unlike every Test booster this doesn't just raise test levels. This levels out your natural hormones by supporting your natural test and levelling out your estrogen. Making this product unreal for anyone dealing with bedroom issues, water retention, tiredness or lack of energy and so on!!!! There is no product in the industry that matches it in my opinion.
Frequently Asked Questions
Will my testosterone drop after I stop taking this product?

Your testosterone levels may drop to baseline levels after coming off this product. It is crucial to continue doing things that aid in your natural test production: having a regular sleep schedule with high quality sleep, consuming sufficient protein, and getting regular exercise. You may continue using this product after cycling off for 30 days.
Will this product shut my own testosterone production down?

No, this product does not contain any exogenous hormones, and it is designed to help your body increase its own testosterone levels.
Can I use this product instead of hormone therapy?

While we've had many customers use this product to help increase their natural hormone levels, we recommend customers consult with their physician to address potential symptoms of hormone dysfunction. Always consult with a doctor before adding a new supplement to your regimen.
Do I need to cycle the use of this product?

Yes, we recommend using this product for 2 months and taking a break. This product contains adaptogens, which may cause a build up of tolerance over time.